Amiad Haran Diman
Research Topic:
Signalling Slaughter: Violence and Displacement in the Palestinian Exodus
Amiad Haran Diman is a DPhil student in politics at the Department of Politics and International Relations at the University of Oxford, where he is also the Menashe Ben Israel scholar at Lincoln College. His research interests span the fields of comparative politics and international relations but substantively focus on the comparative and historical political economy of violence and conflict processes. In particular, he uses quantitative and quasi-experimental methods to investigate the dynamic relationship between political violence and political behaviour, and how it shapes war in the short-term and contentious politics in the long-term. 
His MA research was centred on the lasting electoral patterns created by the Palestinian Exodus in the first Jewish-Arab war (1947-1949). His current research is also mostly focused on the roots and dynamics of contention in the Israeli-Palestinian conflict, and particularly the Palestinian Exodus, as part of a larger agenda of understanding how conflicts can be endogenously driven due to behavioural conflict traps. Previously he completed with distinction a research-track MA degree in international relations at the Department of Political Science at the Hebrew University of Jerusalem, Israel's leading research university; earned a BA degree in political science and international relations at the Open University of Israel as part of a special program for gifted youth; and has been involved in campaigns for peace and democracy in Israel.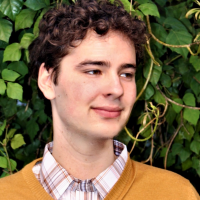 Publications
Amiad Haran Diman and Dan Miodowink (2023) Legacies of Survival: Historical Violence and Ethnic Minority Behavior. Journal of Conflict Resolution.
Amiad Haran Diman and Dan Miodowink (2023) Bloody Pasts and Current Politics: The Political Legacies of Violent Resettlement. Comparative Political Studies.
Amiad Haran Diman and Dan Miodowink (2022) Social Cohesion and Collective Violence: Neighborhood-Level Explanations for Riots in East Jerusalem. Studies on Conflict and Terrorism.