Benoît Siberdt
Research Topic:
Political Violence, Civil War, Dynamics of Conflict Onset
Benoit Siberdt is a final-year DPhil candidate in Politics at the Department of Politics and International Relations, Oxford, where he conducts research on civil war onset and conflict dynamics under the supervision of Professor Stathis Kalyvas. He is currently also a Fellow at the Civil War Paths project, at the Centre for the Comparative Study of Civil War, University of Sheffield. Prior to his doctoral research, he completed a BA at the University of Namur, Belgium and an MSc at the University of Amsterdam, the Netherlands, both in Political Science.
Research
His research interests include:
Political violence, international security and conflict

Comparative Politics and Government

Civil wars
Teaching
Comparative Government (Undergraduate - University of Oxford)

International Security and Conflict (Undergraduate - University of Oxford)

Civil wars and State-Building (Graduate - Fall 2020 - University of Amsterdam)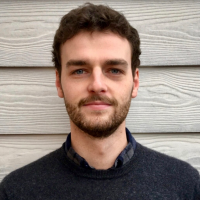 Publications
Working Papers
"With a Whisper or a Bang? Civil War Onset and Dynamic Intensity" (with Stathis Kalyvas and Guillermo Kreiman). Under review.
Book Reviews
Review of Resilient Communities: Non-Violence and Civilian Agency in Communal War, by Jana Krause, (Cambridge: Cambridge University Press, 2018), Global Policy, July 2019.

Review of Democracy and Displacement in Colombia's Civil War, by Abbey Steele, (Ithaca, NY: Cornell University Press, 2017), St Antony's International Review, February 2019.