Faye Curtis
BA UoL, MSc Oxon
Research Topic:
Female warriors and the right to fight: assessing the implications of a feminised frontline
AFFILIATION
International Relations Network
Course
DPhil International Relations
Faye Curtis is a doctoral candidate in International Relations at The Queen's College, Oxford. Her thesis examines changing norms around the deployment of women in state combat, and is generously supported by an Economic and Social Research Council (ESRC) Studentship as well as the Queen's College Waverley Scholarship.
Faye is a visiting Lecturer at Sciences Po, where she teaches an undergraduate course on Women, War and Peace. Faye also teaches Qualitative Research Methods at Oxford's Department of International Development.
Prior to her doctoral studies, Faye worked for the UK diplomatic service at NATO HQ in Brussels, where she specialised on military operations in Afghanistan, and the Afghan Peace Process. She completed her undergraduate studies in Politics and International Relations at Birkbeck College (University of London), and she holds an MSc in Global Governance and Diplomacy from the University of Oxford.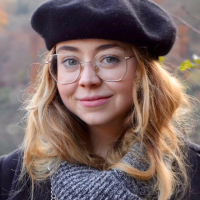 Publications
Curtis, Faye. "Women in Politics - In conversation with Faye Curtis: Women in ground close combat roles, and work experience at NATO." OXPOL The Oxford University Politics Blog. October, 2022

Curtis, Faye. "Understanding combat motivation among Kurdistan's female fighters." Bulletin de l'Observatoire international du religieux N°36 (CERI - Sciences Po). March, 2022

Curtis, Faye. "Our Bodies, Their Battlefield: What War Does to Women." International Affairs, vol. 97, no. 5, 2021, pp. pp1645–1647.

Curtis, Faye. "The Doha Agreement: What happens next?." OXPOL The Oxford University Politics Blog. March, 2021