Joonas Taras
Research Topic:
Comparative political economy; Nature of digital capitalism; Local participatory development
AFFILIATION
Government and Politics Network
Research
My research interests include:
Examining the effects of political-institutional variables on the nature of digital capitalism,
Understanding the dynamics of participation and its local development effects,
Institutions and organisations,
Public Policy,
Political Economy
Education
PhD candidate in Politics (Political Economy), 2016-..., University of Oxford 
MSc Politics Research with Statistics, 2014, University of Oxford
BSc Government, 2013, London School of Economics 
BA Economics and Politics, 2012, Sciences Po Paris 
Skills and Training Received
Intermediate Quantitative Methods, R Labs (applied statistics), Qualitative Methods, University of Oxford
Mathematics for Statistics, Mathematics for Economics, London School of Economics
Academic Teaching
Quantitative Methods Graduate Teaching Assistant (TA), Oxford Q-Step Centre, 2020-21, University of Oxford 
Comparative Political Economy tutorials, PPE final year course, 2019-20 & 2020-21, University of Oxford 
Research Assistance
Research Affiliate, Centre for Technology and Global Affairs, 2018-19, University of Oxford 
Research Assistant for Professor L A Payne, LAC, 2017, University of Oxford 
Research Assistant for Professor R Zubek, DPIR, 2014, University of Oxford 
Other Academic Activities
Political Economy Research Group, Chairs: Professor J Gingrich, Professor D Rueda, 2017-21, University of Oxford 
Pembroke-King's College Exchange, in Development and International Macroeconomics, 2013, University of Cambridge 
Awards and Scholarships
Social Sciences and Humanities Research Council of Estonia, Doctoral Fellowship, 2016-19
National Thesis Competition of Estonia, Social Sciences, Master's degree category, 3rd prize, 2015
UK Economic and Social Research Council (ESRC) Studentship, 2013-14 

Clarendon Fund Scholarship, University of Oxford, 2013-14

Young Scholar Grant, Ministry of Education of Estonia, 2009-12 
Invited Talks and Conference Presentations
Solving the Sharing Economy Challenge: The Case of Estonia. Presentation at the Association for the Advancement of Baltic Studies (AABS) Conference at Stanford University, United States. June, 2018.
Political Economy of Platform Policies: Who Wins and Why? Presentation at the Political Science Seminar Series at Tallinn University of Technology, Estonia. March, 2018.
Languages
French (fluent),
Spanish (fluent),
Estonian (native),
Italian (basic),
Russian (basic).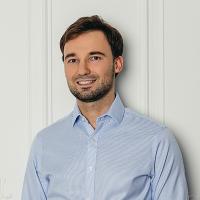 Publications
 4.   Taras, Joonas (2016). Participatory Budgeting in Brazil: Impact on Municipal Spending and Citizens' Wellbeing. Tallinn: Digital Archive of National Library.
 3.   Diniz, Laura; Meunier, Frédéric; Mortada, Haya; Rakhimova, Parvina; Taras, Joonas (2015). Registering Property: The Paths of Digitization. Washington DC: World Bank.
 2.   Taras, Joonas (2012). New Wave of Enlargement: Is the EU Enlargement Fatigue Finally Over for This Time? Diplomaatia, 105 (5). 
 1.   Taras, Joonas (2010). Mistral-Class Assault Vessels Sales Transaction in French Written Media. International Centre for Defence Studies (ICDS) Working Paper Series 10/2010.