Laure Bokobza
Research Topic:
The Politics of Taxation and Redistribution in Autocratic Regimes
AFFILIATION
Government and Politics Network
Laure is a final-year DPhil candidate in Politics at DPIR and Nuffield College.
Her main research interests are comparative political economy and the politics of authoritarian regimes. Her research is funded by the European Research Council (ERC), for which she is a doctoral researcher as part of the WEALTHPOL project on the politics of wealth inequality in advanced democracies, headed by Professor Ben Ansell.
Prior to her DPhil, Laure earned a Masters degree in Public Policy and Development from the Paris School of Economics, a graduate degree in Economics from the Ecole Normale Supérieure de Paris (ENS Ulm), and a BA in Economics from the Université Paris-Dauphine. At Oxford, she has taught Applied Statistics for Political Scientists to MPhil and DPhil students.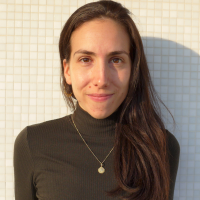 Publications
Publications
Bokobza, L., Krishnarajan, S., Nyrup, J., Sakstrup, C., & Aaskoven, L. (2022). "The Morning After: Cabinet Instability and the Purging of Ministers after Failed Coup Attempts in Autocracies". Journal of Politics, forthcoming.
Working papers
Bokobza, L., & Nyrup, J., "The rise of authoritarian multiparty government" (under review)
Ansell, B., Bokobza, L., & Nyrup, J., "From your house to their House: Representation, Political Rhetoric, and Housing Markets" (under review)