Leonardo Carella
BSocSc Manc, MPhil Oxon, DPhil Oxon
Postdoctoral Prize Research Fellow in Politics, Nuffield College
Research Topic:
Essays on Electoral Systems
AFFILIATION
Government and Politics Network
My research interests fall within the domain of comparative democratic politics, and can be broadly classified into two subfields. 
The first is the study of electoral institutions and their relationship to democratic outcomes. In my doctoral thesis, I investigated across three separate articles the relationship between features of electoral systems and descriptive representation, legislator behaviour and intra-party competition. In ongoing work, I am expanding this research agenda to encompass the study of historical electoral reforms.
The second is political sociology, with a particular focus on generational change and the role of cohort-level variables in shaping political behaviour and democratic representation. 

Before starting as Postdoctoral Prize Research Fellow at Nuffield College in October 2022, I obtained a DPhil in Politics at Mansfield College, Oxford, an MPhil in European Politics at St. Antony's College, Oxford and a Bachelor's Degree in Politics and International Relations at University of Manchester.
Teaching
I am a course convenor for the graduate courses Statistical Methods for the Social Sciences and British Politics and Government, and a lecturer in the undergraduate course Comparative Government (UG).

I have been a Teaching Assistant for the Introduction to Statistics (graduate) and for the Introductory Quantitative Methods component of Political Analysis paper (undegraduate).

I have delivered tutorials to undergraduates at various Oxford colleges in Political Sociology, Comparative Government and Introduction to the Practice of Politics ('Prelims')
Research
My research interests include:
Electoral system studies

Electoral behaviour and public opinion

Historical electoral reform

Generational inequalities

The politics of education and educational expansion

The politics of social and occupational status

Political geography
Areas of Expertise
Research Skills
I employ quantitative methods in my work, with particular focus on statistical techniques for measurement and classification.
Languages
Italian (native)

English (fluent)

Spanish (proficient)

French (intermediate)

Polish (intermediate)
Previous Posts
In addition to my teaching responsibilities, through my doctorate I have been a Research Assistant for various projects at the DPIR and at Nuffield College. In Trinity Term 2024, I will be taking up a visiting position as External Postdoctoral Researcher at the University of Chicago.
Awards and Scholarships
BA/Leverhulme Small Research Grant (2023)

ESRC 'Grand Union' DTP Studentship (2017-2021)

Bank of Italy 'Admeto Pettinari e Paolo Andreini' Bursary (2021)

University of Manchester Outstanding Academic Achievement Award (2017)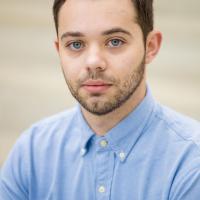 Research Projects (Principal Investigator)