Lior Erez
Departmental Lectureship in Theory of Politics in association with Worcester College
Office address
Room 167, Manor Road Building, Manor Road, OX1 3UQ
My research expertise lies in normative political theory; in particular, the intersection between international relations and the ethics and politics of citizenship. The guiding light of my work is that the philosophical inquiries into global, international and national politics are best understood as interconnected. I am interested in the ways in which political institutions, socio-economic conditions, and public culture constrain the justification and implementation of normative political theories in practice, both in foreign policy and in the politics of citizenship. This has shaped my research agenda along three related yet distinct themes: cosmopolitanism and political motivation; citizenship and migration; and international development aid and human rights. 
Prior to joining the Department, I was a Postdoctoral Research Fellow in the Department of Political Science at the University of Haifa, The Minerva Centre of Human Rights at the Hebrew University of Jerusalem, the Safra Centre for Ethics at Tel Aviv University, and The Max Weber Programme at the European University Institute in Florence. Before that, I was a Teaching Associate in Ethics and World Politics at the University of Cambridge.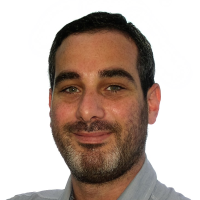 Publications
Peer Reviewed Journal Articles
Erez, L. "Not Yours to Sell: The Case against Private Citizenship Markets", Political Research Quarterly, Online First.
Erez, L. "In for a Penny, or: If You Disapprove of Investment Migration, Why Do You Approve of High-Skilled Migration?", Moral Philosophy and Politics, Vol 8 (1), April 2021: pp. 155-178.
Erez, L. "Think Local, Act Global: Civic Vigilance as Cosmopolitan Political Motivation", Journal of Social Philosophy, Vol 51 (4), Winter 2020: pp. 628-644. 
Erez, L. "Liberal Nationalism, Immigration, and the Problem of Multiple National Identities", Critical Review of International Social and Political Philosophy, Vol 23 (4), June 2020: pp. 495-517.
Erez, L. and Laborde, C. "Cosmopolitan Patriotism as a Civic Ideal", American Journal of Political Science, Vol 64 (1), January 2020: pp. 191-203.
Dasandi, N. and Erez, L. "The Donor's Dilemma: International Aid and Human Rights Violations", British Journal of Political Science, Vol. 49 (4), October 2019: pp. 1431-1452.
Erez, L. "Pro Mundo Mori? The Problem of Cosmopolitan Motivation in War", Ethics & International Affairs, Vol. 31 (2), July 2017: pp. 143-165.
Erez, L. "Anti-Cosmopolitanism and the Motivational Preconditions for Social Justice", Social Theory and Practice, Vol. 43 (2), April 2017: pp. 249-282.       
Erez, L. "Cosmopolitanism, Motivation, and Normative Feasibility", Ethics & Global Politics, Vol. 8(1), March 2015: pp. 43-55.           
Erez, L. "Reconsidering Richard Rorty's Private-Public Distinction", Humanities Vol. 2(2), May 2013 (Special Issue: The Legacy of Richard Rorty, ed. N. Gascoigne): pp. 193-208 
Smith, NC, Ansett, S, and Erez, L. "How Gap, Inc. Engaged with Its Stakeholders" MIT Sloan Management Review, Vol. 52 No. 4 (Summer 2011): pp. 69-76 
Review Articles and Symposia Contributions
Erez, L. "Neo-Orthodoxy in the Morality of War", Review article of Arthur Ripstein's Kant and the Law of War,  Yitzhak Benbaji and Daniel Statman's War by Agreement, and Ester Herlin-Karnell and Enzo Rossi (eds.), The Public Uses of Coercion and Force, forthcoming in Jus Cogens. 
Erez, L. "What is Political about Political Self-Deception?", Ethics & Global Politics (Symposium contribution on Anna Elisabetta Galeotti, Political Self-Deception, ed. Alasia Nuti and Gabriele Badano), Vol 13 (4), December 2020: pp. 38-47 
Chapters in Edited Books
Erez, L. "A Blocked Exchange? Investment Citizenship and the Limits of the Commodification Objection". in D. Kochenov and K. Surak (eds.) Citizenship and Residence Sales: Rethinking the Boundaries of Belonging. Cambridge: Cambridge University Press, forthcoming 2022.
Erez, L. "Where the Heart Is: Liberal Nationalism, Social Trust, and Multiple National Belongings" in G. Gustavsson and D. Miller (eds.), Liberal Nationalism and its Critics: Normative and Empirical Questions. Oxford: Oxford University Press, 2020: 249-268.
Erez, L. "Patriotism, Nationalism and the Motivational Critique of Cosmopolitanism" in Mitja Sardoč (ed.), Handbook of Patriotism, New York, NY: Springer, 2017.