Paul Martin
Associate Professor of Politics, DPIR
Tutorial Fellow in Politics, Wadham College
AFFILIATION
Government and Politics Network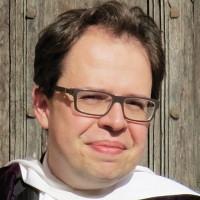 Publications
The Supreme Court and the Legal System" in G Peele et al. eds., Developments in American Politics 6, Palgrave Macmillan, 2010.
"'The Right Result': attitudes, strategy and law in the narrative of Supreme Court decisions" Studies in American Political Development 17(2):168–184 (2003).
Paul Martin and Patrick Schmidt. "The New Public Face of Courts: State Judicial Systems and the Internet as Political Resource" Justice System Journal 24(1):118–136 (2003).
"butterfly ballot", "chad", "dealignment", "majority-minority districting", "Moral Majority" in Iain McLean and Alistair McMillan, The Oxford Concise Dictionary of Politics, Oxford: Oxford University Press, 2003.
"The Rehnquist Court's Partial Revolution" in R. Singh ed., U.S. Politics and Society Today, Cambridge: Polity Press, 2002.
Patrick Schmidt and Paul Martin. "To the Internet and Beyond: The Presence of State Supreme Courts on the World Wide Web" Judicature 84(6):314–325 (May–June 2001). Article se- lected for list of "the most important and timely articles on computers, technology and the law" of 2001 in "Thirty-fourth selected bibliography on Computers, Technology and the Law" 28Rutgers Computer & Tech. L. J. 485 (2002).