Raphaël Lefèvre
Senior Research Fellow in Social Sciences, New College
Tutor in Middle East Politics
AFFILIATION
International Relations Network
Raphaël studied Politics and International Relations at Sciences Po, Lille, in France, before going on as a Gates Scholar to the University of Cambridge (King's College) where he earned an MPhil with distinction and, in 2016, his PhD degree. His research on Syrian and Lebanese politics was awarded the 2015 Bill Gates Sr. Award. He is an associate at the University of Cambridge's Centre for the International Relations of the Middle East and North Africa (CIRMENA).
Besides his academic work, Raphaël actively engages with Arab and Western policy-makers on matters related to political and security developments in the Middle East. He is a non-resident research fellow at the Carnegie Endowment for International Peace's Middle East Centre, in Beirut, where he regularly publishes his research and policy papers. Raphaël took up the position of Rank-Manning Junior Research Fellow in Social Sciences at Oxford in October 2016, and became a Non-Stipendiary Junior Research Fellow in 2019.
Research
Raphaël's central research interest is the changing nature of Sunni Islamism in the Middle East, with a particular focus on the Levant. His work aims to produce a general account of the ways in which grand Islamist discourses have often been used by political actors to express and address a range of less obvious, more local, socio-economic and political grievances. It is situated at the crossroads of political sociology, urban studies and international relations. His PhD thesis, entitled "The 'Islamic Emirate' of North Lebanon: the rise and fall of the Tawheed movement in Tripoli, 1982-1985", explored how the emergence of a radical Islamist group in the Lebanese city of Tripoli during the 1980s reflected the city's deep inner social tensions. His first book looked at how, in Syria, the rise of Islamism in the 1970s came to embody Sunni urban middle class opposition to an 'Alawi and rural-dominated political system. Raphaël is now focusing his research at New College on contemporary Islamist trends and in particular on the political and social dynamics lying behind the rise of Salafist movements.
Teaching
Raphaël gives tutorials in Middle East Politics.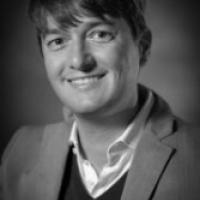 Publications
Books
Ashes of Hama: the Muslim Brotherhood in Syria (London, Oxford University Press & Hurst, 2013). Ranked #2 "Best book of 2013 on Middle East Politics" by Foreign Policy (31 December 2013)
State and Islam in Baathist Syria: confrontation or co-optation? (Boulder, Lynne Rienner, 2012) (co-authored with Line Khatib and Jawad Qureshi)
Chapters and journal articles
"The Syrian Muslim Brotherhood's struggle for survival", Chapter 6 in Shadi Hamid and William McCants, Rethinking political Islam (London: Oxford University Press, forthcoming 2016)
"The Syrian Muslim Brotherhood's Alawi conundrum", Chapter 5 in Michael Kerr and Craig Larkin (eds), The Alawis of Syria: power, faith and politics in the Levant (London: Oxford University Press & Hurst, 2015)
"Les Freres Musulmans: reprendre pied en Syrie", Chapter 4 in Pierre Puchot (ed.), Les Freres Musulmans et le pouvoir, 2011-2014 (Paris: Galaade, 2015)
"Between pragmatism and radicalism: the Syrian Muslim Brotherhood's struggle against the Baath regime", Chapter 7 in George Joffe (ed.), Islamist radicalization in Europe and the Middle East: reassessing the causes of terrorism (London: I.B. Tauris, 2012)
"Revolution et violence en Syrie: l'heritage des Freres Musulmans, 1976-1982" in Maghreb Machrek (Vol.213, No.3, 2012)
Policy papers
Islamism in the Syrian civil war (Washington DC: Brookings Institution, 2015)
The roots of crisis in North Lebanon (Washington DC: Carnegie Endowment for International Peace, 2014)
The Egypt effect: sharpened tensions, reshuffled alliances (Washington DC: Carnegie Endowment for International Peace, 2014) (co-authored with Michelle Dunne et al)
The Muslim Brotherhood prepares for a comeback in Syria (Washington DC: Carnegie Endowment for International Peace, 2013)
For a fuller and updated list of Raphaël's publications with the Carnegie Endowment for International Peace, see: http://carnegie-mec.org/experts/863
Contributions to the Journal of North African Studies
"Algeria, Morocco and the Maghreb's Cold War" (Vol.21, No.3, 2016)
"The Berber question" (Vol. 21, No. 2, 2016)
"North Africa's Maliki crisis" (Vol. 20, No. 3, 2015)
"'Language wars' in the Maghreb" (Vol.20, No.2, 2015)
"A new chapter in relations between Algiers and Paris?" (Vol.20, No.1, 2015)
"Tunisia: a fragile political transition" (Vol.19, No.6, 2014)
"Is the Islamic State on the rise in North Africa?" (Vol.19, No.5, 2014)
"An Egyptian scenario for Libya?" (Vol.19, No.4, 2014)
"Is Morocco a stabilizing force for the Maghreb?" (Vol.19, No.3, 2014)
"Infighting in the Algerian ruling elite" (Vol.19, No.2, 2014) (co-authored with Anne Wolf)
"Maghreb: the imperatives of regional integration" (Vol.18, No.5, 2013)
"Balancing act: Islamism and the monarchy in Morocco" (Vol.18, No.4, 2013)
"Algeria: no easy times for the generals" (Vol.18, No.3, 2013)
"Libya's crisis of identity" (Vol.18, No.2, 2013)
"Lingering ambiguities: the Arab Spring in North Africa" (Vol.18, No.1, 2013)
"Don't fear all Salafis – fear Salafi-jihadis" (Vol.17, No.5, 2012)
"The advent of a cultures war in North Africa" (Vol.17, No.4, 2012)
"Revolution under threat: the challenges of the Tunisian model" (Vol.17, No.3, 2012) (co-authored with Anne Wolf)
"The Arab Spring in North Africa: an Islamic Spring or a Secular Winter?" (Vol.17, No.2, 2012)