Seung Hoon Chae
Leverhulme Trust Early Career Fellow
Office address
Room 123a, Manor Road Building, Manor Road, Oxford OX1 3UQ
I am a Leverhulme Early Career Research Fellow at the Department and a member of St John's College. Before joining the Department, I was a DPhil student at Nuffield College. Due to mandatory service, I spent three years of the DPhil serving as a lieutenant in the Korean Army. During this time, I have taken a keen interest in the state's ability to deliver policy goals. As a result, my dissertation has focused on how state capacity can crucially condition the attainment of various political outcomes: most notably human rights and counter-terrorism. Meanwhile, the pandemic provided me with an opportunity to expand my research into questions concerning the effectiveness of government responses to COVID-19.
After defending my dissertation in May 2022, I have joined the Department of Politics and IR as a Leverhulme Early Career Research Fellow. My proposed project for the Fellowship seeks to evaluate how state capacity - in particular the state's ability to detect compliance with rules - may influence the effectiveness of social-distancing measures in a pandemic. The project will run a series of lab experiments. While social-distancing could be analysed under the framework of a public goods game, the experiments will introduce new pandemic-inspired elements to the game. To buttress the project's external validity, the lab experiments will be accompanied by a field experiment and an observational study.
In addition to this main project, I am also involved with a number of exciting opportunities. On the one hand, I will be joining the COVID-19 research group at the Blavatnik School of Government, which hosts the OxCGRT (Oxford COVID-19 Government Response Tracker) dataset. By sharing ideas with other academics involved in COVID-19 research, the research group should be an important source of insight and guidance for the Leverhulme project. At the same time, I will continue to work on studies that explore state capacity's effects on global terrorism. In particular, I will be working together with Professor Wukki Kim at Korea Military Academy to understand how state capacity could condition the effectiveness of foreign aid as a means of tackling transnational terrorism.
In terms of teaching, I am currently one of the lab instructors for the undergraduate Quantitative Research Methods (Q-step 1 & 2) course in the Department. I have experience teaching undergraduate Comparative Government tutorials for various Oxford Colleges. Last term, I have also taught MPP (Master of Public Policy) students at the Blavatnik School of Government.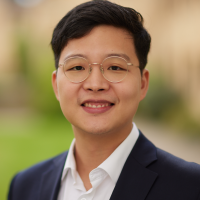 Publications
Chae, S. & Kim, W. (2023) "State capacity matters in 'the middle': A new perspective on domestic terrorism." Journal of Peace Research (forthcoming).
Chae, S., Park, H. & Kim, W. (2022) "At Odds? How European Governments Decided on Public Health Restrictions During COVID-19." Public Health 205: 164-168.
Chae, S. (2021) "Are Stronger States More Humane? A Re-evaluation of 'Exemplary Villains'." Journal of Peace Research 58 (4): 702-718.
Chae, S. & Park, H. (2020) "Effectiveness of Penalties for Lockdown Violations During the COVID-19 Pandemic in Germany." American Journal of Public Health 110 (12): 1844-1849.