Tierney Hall
Course
MPhil International Relations
Tierney Hall is reading for an MPhil in International Relations. Her research focuses on the politics of state cooperation and competition in international health institutions. Her academic interests include international health institutions; global health diplomacy; refugee resettlement policy; and refugee health.
Prior to Oxford, Tierney received her BA in both Political Science and International Studies at the University of Wisconsin-Madison, where she had a subject focus in global health and regional focuses in the Middle East and in Russia. Tierney then worked for two years at the Wisconsin State Refugee Health and Tuberculosis programs. There, she worked on state and national COVID-19 response efforts in refugee communities as well as the Afghan and Ukrainian resettlement efforts.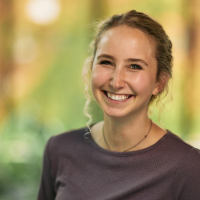 Publications
Balza J, Tsering S, Dickson-Gomez J, Hall T, Kaeppler C. Understanding Barriers to Care for Refugee Patients: Lessons From Focus Groups. WMJ : Official Publication of the State Medical Society of Wisconsin. 2022 Jul;121(2):141-144. PMID: 35857690.