Tuuli-Anna Huikuri
Research Topic:
Global Governance of International Investment
AFFILIATION
International Relations Network
Course
DPhil International Relations
Tuuli-Anna Huikuri is a doctoral candidate in International Relations at Nuffield College, University of Oxford. Her research focuses on global governance of international investment, supervised by Professor Duncan Snidal.
Tuuli-Anna teaches quantitative methods with the Q-Step program in Department of Politics and International Relations. She also works as a research assistant on professors Duncan Snidal (Oxford) and Kenneth Abbott (ASU) with their project on a new transnational governance framework, coding regulatory standards-setting schemes. Tuuli-Anna previously completed the MPhil in International Relations and has a BA in International Politics from King's College London. She is a former theme editor of St Antony's International Review issue on "Redrawing Boundaries of International Law" (2017/18), and a former lead tutor of politics at Oxford Summer Courses (2016/17).
Awards
American-Scandinavian Foundation Fellowship 2019/2020
Nuffield College Research Award 2018, 2019
Osk. Huttunen Foundation Scholarship 2018/2021
Rotary Ry Scholarship 2016
Q-Step Scholarship for Essex Summer School on Social Science Data Analysis 2014
Research
Tuuli-Anna's research interests include:
Global governance,
Institutions and organisations,
International law,
International cooperation,
International relations,
Political Economy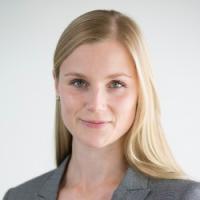 Publications
Conference Papers and Presentations
"Beyond Dispute Settlement: Alternative Instruments in the Investment Regime", International Studies Association 2019, Toronto
"Terminating to Renegotiate: Bargaining in the Investment Treaty Regime", Political Economy of International Organization 2019, Salzburg
"Backlash and Bargaining: Investment Treaty Terminations and Reform in the Investment Regime", European International Studies Association 2018, Prague