William Allen
BA Alma, MPhil DPhil PGCertTLHE Oxon
British Academy Postdoctoral Fellow
Non-Stipendiary Research Fellow, Nuffield College
AFFILIATION
Government and Politics Network
I am a British Academy Postdoctoral Fellow and non-stipendiary lecturer in politics at St John's College. My current project, 'Do Facts Still Matter? Examining the Importance of Information for Migration Attitudes', combines computational media analysis, experiments, and counterfactual modelling of global survey data to consider how and for whom factual knowledge about migration matters for political behaviour.
Previously, I was a Supernumerary (Career Development) Teaching Fellow at St John's College, Fellow by Examination (Junior Research Fellow) at Magdalen College, and a Mann Senior Scholar at Hertford College.
I completed my DPhil in Politics at DPIR with the support of an ESRC Advanced Quantitative Methods studentship, and an MPhil in Development Studies at the Oxford Department of International Development (ODID) as a Jack Kent Cooke Foundation graduate scholar. I also have nearly a decade of research and public engagement experience with Oxford's Centre on Migration, Policy, and Society (COMPAS), including The Migration Observatory and The Global Exchange on Migration and Diversity.
Research
My research agenda, spanning Europe and Latin America, uses international migration as a lens onto comparative political behaviour, political communication, and public policy to explore:
causes and consequences of attitudes towards immigrants, refugees, and forcibly displaced people

how media relate to political behaviour and policymaking

information effects, mis- and disinformation, fact-checking
I also have interests in research methods and developing more effective public engagement with social science, with a focus on:
experimental methods including conjoint designs

computational social science

visual methods

knowledge exchange and impact
Selected Professional and Departmental Service
Associate Editor, Journal of Refugee Studies (2021--)
Associate Editor, Evidence & Policy (2019--)
Appointed Member, AHRC Peer Review College (2022--)
Early-Career Representative, DPIR Research Committee (2021--)
Co-Chair (2022-23) and DPIR Representative, Social Science Division Research Staff Forum (2021--)
Public Engagement with Research Leader, School of Anthropology and Museum Ethnography, University of Oxford (2019-21)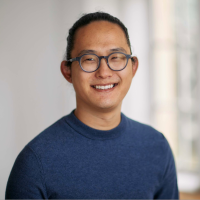 Publications
Refereed Journal Articles
Allen, William, Justyna Bandola-Gill, and Sotiria Grek (2023). Next Slide Please: The Politics of Visualization During COVID-19 Press Briefings. Journal of European Public Policy (FirstView)
Allen, William, Kristoffer Ahlstrom-Vij, Heather Rolfe, and Johnny Runge (2023). Communicating Evidence About Economic Impacts Changes Immigration Attitudes and Policy Preferences. International Migration Review (FirstView)
Allen, William and Evan Easton-Calabria (2022). Combining Computational and Archival Methods to Study International Organizations: Refugees and the International Labour Organization, 1919-2015. International Studies Quarterly: 66(3): sqac044
Xiang, Biao, William Allen, Shahram Khosravi, Mukta Naik, Yasmin Ortiga, Karen Anne S Liao, Hélène Kringelbach, Jorge Cuéllar, Lamea Momen, and Priya Deshingkar (2022). Shock Mobilities During Moments of Acute Uncertainty. Geopolitics (FirstView)
Broadhead, Jacqueline and William Allen (2022). How Universities Facilitate City Network Socialization Through Knowledge Exchange on Immigrant Integration. Global Networks: 22(3): 430-446
Landis, Benjamin Till and William Allen (2021). Cascading Activation Revisited: How Audiences Contribute to News Agendas Using Social Media. Digital Journalism: 10(4): 537-555
Allen, William (2021). The Conventions and Politics of Migration Data Visualizations. New Media & Society (FirstView)
Allen, William and Scott Blinder (2018). Media Independence Through Routine Press-State Relations: Immigration and Government Statistics in the British Press. The International Journal of Press/Politics, 23(2): 202-226
Allen, William (2018). Visual Brokerage: Communicating Data and Research Through Visualisation. Public Understanding of Science, 27(8): 906-922
Allen, William, Bridget Anderson, Nicholas Van Hear, Madeleine Sumption, Franck Düvell, Jennifer Hough, Lena Rose, Rachel Humphris, and Sarah Walker (2018). Who Counts in Crises? The New Geopolitics of International Migration and Refugee Governance.Geopolitics, 23(1): 217-243
Allen, William (2017). Making Corpus Data Visible: Visualising Text With Research Intermediaries. Corpora, 12(3): 459-482
Allen, William (2017). Factors that Impact How Civil Society Intermediaries Perceive Evidence. Evidence & Policy, 13(2): 183-200
--Winner of the 2016 Carol Weiss Prize, Best Early-Career Paper, Evidence & Policy
Kennedy, Helen, Rosemary Lucy Hill, William Allen, and Andy Kirk (2016). Engaging with (Big) Data Visualizations: Factors That Affect Engagement and Resulting New Definitions of Effectiveness. First Monday, 21(11), November
Kennedy, Helen, Rosemary Lucy Hill, Giorgia Aiello, and William Allen (2016). The Work That Visualisation Conventions Do. Information, Communication & Society, 19(6): 715-735
Blinder, Scott and William Allen (2016). Constructing Immigrants: Portrayals of Migrant Groups in British National Newspapers, 2010-2012.International Migration Review, 50(1): 3-40
Allen, William (2015). 'We Are Sitting on a Time Bomb': A Multiperspectival Approach to Inter-National Development at an East African Border. Geopolitics, 20(2): 381-403
Allen, William (2013). 'I am From Busia!': Everyday Trading and Health Service Provision at the Kenya-Uganda Border as Place-Making Activities. Journal of Borderlands Studies, 28(3): 291-306.
Chapters in Edited Volumes
Allen, William (2022). 'Applying computational linguistic and text analysis to media content about migration', in E. E. Korkmaz, A. A. Salah, and T. Bircan (eds.), Data Science for Migration and Mobility Studies, Oxford: Oxford University Press
Allen, William (2021). 'The practice and politics of migration data visualization', in M. McAuliffe (ed.), Handbook on Migration and Technology, Cheltenham: Edward Elgar, pp.50-69
Kennedy, Helen, William Allen, Martin Engebretsen, Rosemary Lucy Hill, Andy Kirk, and Wibke Weber (2021). 'Data visualisations: Newsroom trends and everyday engagements', in J. Gray and L. Bounegru (eds.), The Data Journalism Handbook 2: Towards a Critical Data Practice, Amsterdam: Amsterdam University Press, pp.162-173
Allen, William (2020). 'Mobility, media, and data politics', in K. Smets, K. Leurs, M. Georgiou, S. Witteborn, and R. Gajjala (eds), The SAGE Handbook of Media and Migration, London: SAGE, pp. 180-91
Allen, William, Scott Blinder, and Robert McNeil (2019). 'Informing realities: Research, public opinion, and media reports on migration', in J. Palme, M. Ruhs, and K. Tamas (eds.), Bridging the Gaps: Linking Research to Public Debates and Policymaking on Migration and Integration, Oxford: Oxford University Press, pp. 50-65
Kennedy, Helen and William Allen (2017). 'Data visualisation as an emerging tool for online research', in N.G. Fielding, R.M. Lee and G. Blank (eds), The SAGE Handbook of Online Research Methods, 2ndedition, London: SAGE.
Allen, William, Scott Blinder, and Robert McNeil (2017). 'Media reporting on migrants and migration', in M. Ruhs and M. McAuliffe (eds), World Migration Report 2018: Making Sense of Migration and Mobility in an Increasingly Inter-Connected World, Geneva: International Organization for Migration.