Yuan Yi Zhu
Research Topic:
The Theories and Practices of Legal Sovereignty in Republican China
AFFILIATION
International Relations Network
Course
DPhil International Relations
I am a DPhil candidate in International Relations at Nuffield College and an Associate Member of Pembroke College, Oxford. In addition, I am a Senior Research Fellow at Policy Exchange. My research is concerned with the notion of sovereignty within the context of international law. In particular, I am interested in the influence of non-Western powers such as China on the development of legal understandings of sovereignty. I also maintain secondary research interests in political history and public law.
Before coming to Oxford, I obtained a BA from McGill University, where I was an Allen Oliver Fellow and Moyse Scholar, and a MPhil from the University of Cambridge, where I was a Bacon Scholar.
Research
My research interests include:
Constitutions, Institutions and Governments,

Law and International law,

Norms, legitimacy and justification,

Foreign Policy and diplomacy,

Global governance,

History,

Institutions and organisations,

International law,

Sovereignty
Teaching
I currently teach International Relations for undergraduate PPE (Philosophy, Politics and Economics) students at Pembroke College, Harris Manchester College, Hertford College, and Worcester College, Oxford. I have also taught for Stanford University's Oxford Program.
Awards
Asian Society of International Law Young Scholar Prize (2021)

Barbara W. Tuchman Prize for Best Paper in Historical International Relations by a Graduate Student, International Studies Association (2020)

Social Sciences Research Council of Canada Doctoral Research Fellowship (2017)

Joseph-Armand Bombardier Canada Graduate Scholarship [declined], (2017)

Nuffield College-DPIR Studentship in International Relations, University of Oxford (2016)

Gabrielle Sacconaghi Bacon Scholarship in International Relations, University of Cambridge (2015)

Moyse Travelling Scholarship, McGill University (2015)

Allen Oliver Fellowship, McGill University (2015)

Philip F. Vineberg Travelling Fellowship, McGill University [declined] (2015)

Mackenzie King Travelling Scholarship, Mackenzie King Trustees [declined] (2015)

Guy Drummond Fellowship, Science Po and McGill University [declined] (2014)

Cherry Prize in Political Science, McGill University (2014)

Mr & Mrs Harry Colle Award, McGill University (2014)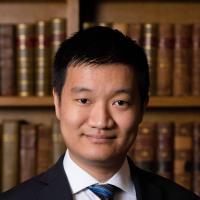 Publications
As author:
"Suzerainty, Semi-Sovereignty, and International Legal Hierarchies on China's Borderlands", forthcoming, Asian Journal of International Law.
Putting Royal Assent in Doubt? One Implication of the Supreme Court's Prorogation Judgment. London: Policy Exchange, 2019.
"Myanmar", Foreign Law Guide, Marci Hoffman (ed.). Leiden: Brill, 2018.
"Canada—a new framework for the right to be tried within a reasonable time, R. v Jordan [2016] SCC 27", Public Law (July 2017), 520-522.
As editor:
(with Tuuli-Anna Huikuri) "Redrawing the Boundaries of International Law", special issue of St Antony's International Review 14(1) (May 2018).
(with M Gehring, A Wardell, E Kassongo, and J Nadeau) CIFOR-UNIKIS-CISDL Sustainable Landscapes Law and Governance Info Brief Series (Montreal: Centre for International Sustainable Development Law, 2015).
I also write regularly for various publications, including Foreign Policy and The Critic.