Adrian Kreutz
BA, MLitt, MRes, MSc
Research Topic:
Political Realism, Critical Theory, Social Epistemology, Moral Philosophy, Political Philosophy
Introduction
I am a Doctoral Candidate (DPhil) at the Department of Politics and International Relations at the University of Oxford and Junior Dean at New College, Oxford. My doctoral research is generously funded by the DPIR.
I hold an MSc in Political Science from the University of Amsterdam (2020), an MRes in Philosophy from the University of Birmingham (2020), an MLitt in Logic from St Andrews (2018), and a BA in Philosophy and Media Studies from the University of Tübingen (2017).
In 2019, I've been a Visiting Researcher at Kyoto University: CAPE Center for Applied Ethics, and in 2021, I've been a Political Affairs Research Intern at the United Nations: Department of Political and Peacebuilding Affairs.
Research
My thesis investigates a (broadly) political realist approach to issues of legitimacy, coercion, and authority. The central question of my research is: Under what circumstances are political actors justified in 'messing over' people, if at all, and how do we know? I am also interested in social movements politics, issues of educational politics, and debates in social epistemology. Besides that, I have written on Buddhist and Confucian philosophy.
Teaching
At various Oxford Colleges, I teach the following papers:
Theory of Politics (Prelims)

Marx & Marxism

Ethics
As a Teaching Fellow at the University of Tübingen, I teach the following seminars:
Educational Justice in Theory and Practice

Alternative Political Economy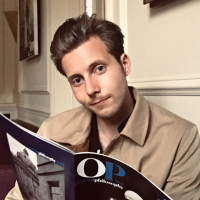 Publications
Monograph
Sozialismus, heute? Neue Wege für ein Schreckgespenst. Edition Konturen, Hamburg & Vienna, 26 September 2020. ISBN:9783902968679 (In German).
Journal Articles
The Arms of Critique: On Radical Realism, Capitalism, and Critical Theory. In Philosophy & Public Issues, Special Issue: Capitalism & Critical Theory, 2021.

Immediate Negation. In History and Philosophy of Logic, Vol. 42(4): 398-410, 2021.

Aufstehen, Hinsetzen: Why the European Left Needs to Rethink Its Pragmatism. In IPPR Progressive Review Vol. 26(1): 2-8, 2019.

Recapture, Transparency, Negation and a Logic for the Catuskoti. In Comparative Philosophy, Vol. 10(1): 56-81, 2019.
Papers in Edited Volumes
Contradiction and Recursion in Buddhist Philosophy. In Morisato, T., Pacsa, R. (eds.) Asian Philosophical Texts, Mimesis, pp.132-163, 2020.
Reviews (Selection)
Against Political Equality: The Confucian Case. In Journal of Moral Philosophy, Vol.31(2):179-183, 2021.

Review of Angle, K. (2020) "Tomorrow Sex Will Be Good Again". Verso Books. In Marx & Philosophy Review of Books, April, 2021; reprinted in Monthly Review, April 2021.

Review of Raekstad, P. & Gradin, S. (2019). "Prefigurative Politics". Polity Press. In Marx & Philosophy Review of Books, March 2020. 
Work In Progress
Moral and Political Foundations. Revisions at Moral Philosophy and Politics

How I Learned To Stop Worrying and Love Political Normativity (with Enzo Rossi). Under Review

Political Realism and Normative Reason. Under Review
Public Writing & Criticism (Selection)
Revising the Manifesto: The French Dispatch and May '68. In The Point, 10 November, 2021.

What Good Is A Right to Toothless Protest? In Reflections on a Revolution, 9 April, 2021.

Is There a Right to Exclude Migrants in a Post-Colonial World? In Oxford Political Review, 26 November, 2020

When Shopping is Liberty, Looting is Liberation. In Young Fabian Society, 28 August, 2020.

Marxism and Buddhism. In Aeon, 17 July 2019 (text and podcast), reprinted in Internazionale, 27 September 2019.
Media
'Freedom, dissent and the UK's protest crackdown bill'. InThis Is Hell Radio, 19 April, 2021.

'Neue Perspektiven für Progressive Politik'. In BSA Vienna, 3 December, 2020.

'Marxism and Buddhism'. In Aeon Podcast, 17 July, 2019.