François Sennesael
MSc Oxon
Research Topic:
Identity and Power in South Sudan: the Making of Equatoria
AFFILIATION
Government and Politics Network
François is a doctoral candidate in Politics at the Department of Politics and International Relations, University of Oxford. His research focuses on historical state formation in Africa, more particularly regionalism in the Sudans and the construction of political identities. Moreover, he also works on the hydropolitics of the Nile Basin and the political history of the Great Lakes (Rwanda, Burundi, DRC and Uganda). François' research has been supervised by Professor Ricardo Soares de Oliveira.
His work is at the intersection between comparative politics and international relations, mobilising ideologies, identities and history. He also does research on humanitarianism in Africa: humanitarian coordination in complex emergencies, decoloniality, the influence of Christianity, and the politics of knowledge in humanitarian aid.
François has extensive experience in Central and Eastern Africa, where he worked in the diplomatic and humanitarian sectors in Uganda, South Sudan and the Democratic Republic of Congo. He has been working as a consultant for various humanitarian and international organisations like Médecins Sans Frontières (MSF) or the International Crisis Group, and has been invited to attend many workshops in Nairobi, Juba and London.
François holds a BSc in Political Science (UCLouvain, Belgium), a Bachelor of Laws (UCLouvain, Belgium), a MPhil in International Affairs (UCLouvain, Belgium) and a MSc in African Studies (first-class) from the University of Oxford, where he also received the 'African Studies Centre Prize' for excellent dissertation.
Awards
Santander Academic Travel Award (2022)

The Anwyl Burton Graduate Bursary, Lady Margaret Hall (2021)

The Sir Richard Stapley Educational Trust Award (2021)

Institute for Qualitative and Multi-Method Research Summer Program, University of Syracuse (2021)

Wallonia-Brussels International Scholarship of Excellence (2021)

Lady Margaret Hall Graduate Scholarship in Recognition of Excellent Results (2020)

Oxford African Studies Centre Prize for Excellent Dissertation (2020)

King Baudouin Foundation Scholar (2012-2013)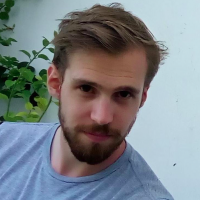 Publications
Sennesael, F. (2022). "Arbitrary States: Social Control and Modern Authoritarianism in Museveni's Uganda", Rebecca Tapscott, Oxford University Press. African Affairs, 121/484, pp.154-156

Sennesael, F. (2021). "African Intelligence Services: Early Postcolonial and Contemporary Challenge", Ryan Shaffer (ed), Rowman & Littlefield. LSE Review of Books, 5 November 2021

Sennesael, F. (2020). 'Elections and the Politics of Fear in Uganda: The End of Post-Liberation Politics?', OxPol Blog, 10/12/20

Sennesael, F. (2020). 'Op-Ed: Why Humanitarian Advocacy Must Be Decolonized', Humanitarian Alternatives, vol.15, pp.128-141

Sennesael, F. (2018). 'Au Soudan du Sud, il est plus juste de parler de partage du gâteau que d'accord de paix', Le Monde, 28/11/18
Conference Papers and Presentations
Sennesael, F. (2021). 'The Visual Politics of the Primitive in Africa: Universalism and the Unfinished Business of Post-Colonialism in Western Humanitarianism', St Mary's University London, 27 May