Nicolas Lippolis
Research Topic:
The Political Economy of Industrial Policy in Angola and Ethiopia
Nicolas is a final-year DPhil candidate in Politics at DPIR and Wolfson College. In addition, he is a researcher at the Centre for the Study of African Economies, Department of Economics; a fellow at the Oxford Martin Programme on African Governance; and the co-convenor of the Oxford University China-Africa Network. He has also been a visiting researcher at the Centre de Recherches Internationales (CERI) at Sciences Po Paris.
Prior to the DPhil, Nicolas was based at the Blavatnik School of Government, where he was part of the project on "Rethinking African Paths to Industrial Development", which aimed to reshape the policy agenda on industrialization. Nicolas holds an MSc in Economics for Development and a BA in Philosophy, Politics and Economics, both from Oxford University. He has consulted for the World Bank and previously worked in macroeconomic research on emerging markets at Goldman Sachs in London.
Nicolas has provided written commentary on economic and development policy for the Carnegie Endowment for International Peace, Oxford Analytica, Our World in Data, and the Elcano Royal Institute, among others. Interviews, quotes and references to Nicolas' work have appeared in the South China Morning Post, Folha de São Paulo, Agence Ecofin, Expansão (Luanda), Afrimag, Chine Magazine, Europe.Table, and China.Table.
Research
Nicolas' research interests are in international political economy, focusing on how changes to the global economy influence development strategies in the Global South. His work combines quantitative analysis with qualitative interview techniques to understand the drivers of economic decision-making. His thesis seeks to explain the emergence of developmentalist projects in Africa during the commodity boom period through case studies of industrial policy in Angola and Ethiopia.
His other current research examines how Africa's international financial insertion is being affected by high levels of indebtedness, China's rise, and the growing importance of 'green' financing modalities. Ongoing projects investigate:
How African governments navigate the geopolitics of global debt governance.

The growing links between Africa and offshore financial centres in Asia.

China's role as a provider of climate finance.
Besides Angola and Ethiopia, Nicolas has also conducted fieldwork in Kenya and China, and retains an interest in the politics and economics of Brazil, his home-country, as well as the rest of Latin America.
Teaching
At Oxford, Nicolas has taught the following modules to undergraduate students:
Comparative Political Economy (tutorials)

Politics in Sub-Saharan Africa (lectures and classes)
During his stay in Paris, he also taught the following classes:
Thinking IR Globally - Sciences Po Paris, Menton Campus

État, développement et illégalités en Afrique - University of Paris 1 Panthéon-Sorbonne, Master Coopération Internationale Afrique Moyen-Orient (CIAMO)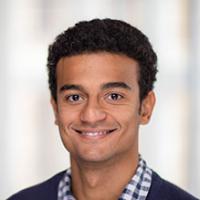 Publications
Peer-reviewed
Lippolis, N. (2022), "The Logic of Authoritarian Industrial Policy: The Case of Angola's Special Economic Zone", African Affairs, Volume 121, Issue 485, Pages 595–622

Lippolis, N. & Verhoeven, H. (2022), "Politics by Default: China and the Global Governance of African Debt", Survival, Volume 64, Issue 3, Pages 153-178
In-Progress and Working paper
Lippolis, N. "Extraverted Developmentalism: Ethiopia's Industrial Park Model and its Constraints"

Lippolis, N. "The Political Economy of Urban Infrastructure: A Sino-African Perspective"

Soares de Oliveira, R. & Lippolis, N. "The Political Economy of African Links with Asian Financial Centres: Evidence from Singapore, Dubai and Hong Kong"

Lippolis, N. "China's Overseas Climate Finance"
Selected commentary and writings
Lippolis, N., (2022), "Mounting Economic Challenges Threaten the Basis of MPLA Rule in Angola", Carnegie Endowment for International Peace, 18 August 2022

Lippolis, N. & Verhoeven, H. (2022), "How the US-China rivalry is undermining efforts to address Africa's debt", Africa at LSE Blog, 1 August 2022

Lippolis, N. (2022), "Diagnostics for Industrialisation: Growth, Sectoral Selection and Constraints on Firms", Digital Pathways Papers Series, Blavatnik School of Government, University of Oxford

Dercon, S., Haas, A., Kriticos, S. & Lippolis, N. (2019), "Can Africa learn from the Chinese urbanisation story?", Policy Framing Paper, International Growth Centre and Centre for the Study of African Economies, University of Oxford

Lippolis, N. (2019), "Making Sense of Predictions about New Technologies and Jobs in Developing Countries", Background Paper for Pathways for Prosperity Commission, Blavatnik School of Government, University of Oxford

Lippolis, N. (2019), "Etiopía, ¿un modelo para África?" (in Spanish), Vanguardia Dossier, October/December 2019

Lippolis, N. (2018), "¿Qué hay detrás del milagro africano? Implicaciones para la cooperación europea" (in Spanish), Real Instituto Elcano ARI 2/2018