Scott Singer
BA Chicago MPhil Oxon
Research Topic:
Conceptualizing Security in the Age of AI
AFFILIATION
International Relations Network
Course
DPhil International Relations
I am a DPhil candidate in International Relations at Balliol College, University of Oxford. My dissertation explores the distinctive ways through which emerging technologies like AI affect public opinion and elite decision-making, using a range of quantitative and qualitative methodologies. Empirically this research focuses on the relationship between technology and security in three key cases – Taiwan, Israel, and the UK. My research is generously funded by the Clarendon Scholarship and Balliol College Marvin Bower Scholarship.
In addition to my DPhil work, I am the co-founder and director of the Oxford China Policy Lab, an interdisciplinary hub of China-focused research based at the University of Oxford. My team and I produce policy-relevant research to mitigate long-term risks for third countries resulting from US-China great power competition. Our group's work is generously funded by the Berkeley Existential Risk Initiative and the Balliol Interdisciplinary Institute.
I previously obtained a BA with Honours in Economics and Fundamentals: Issues and Texts from the University of Chicago and MPhil with Distinction from St Antony's College, Oxford. I previously interned at the US Department of State in Taipei, in the US Senate, and served as Team Leader for Secretary of State Antony Blinken for the University of Chicago Institute of Politics Fellows Program.
Select Awards
Clarendon Scholarship

Balliol College Marvin Bower Scholarship

National Bureau of Asian Research Chinese Language Fellow

Howell Murray Alumni Association Award

Departmental Honors, Fundamentals: Issues and Texts

Maroon Key Society Inductee

Phillip Ng Foreign Language Acquisiton Grant for East Asia
Languages
English (native),

Mandarin (advanced),

Spanish (advanced), and

Hebrew (basic)
Research
My research interests include:
US-China relations,

Cross-Strait Relations,

Emerging technology and AI,

International relations,

Violence security and conflict,

Political Economy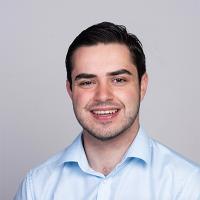 Publications
Editor-Reviewed Articles
"Britain's Golden Era with China is Truly Dead." With Sam Hogg. Foreign Policy. September 23, 2022.

"3 Reasons to Ignore that Twitter (or Weibo) Poll: A Guide for China Watchers." US-China Perception Monitor. August 10, 2022.

 

"How Universal Basic Income Can Advance the United States' China Strategy." With Ben Silvian. The Diplomat. November 8, 2021.

"Diplomacy Under Different Rules: How an NGO Dictates American Diplomacy in Taiwan." With Rachel Bernstein. The Diplomat. September 24, 2021.

"How the Milk Tea Alliance Is Remaking Mynamar." With Jasmine Chia. The Diplomat, July 23, 2021.

"How the Milk Tea Alliance Has Succeeded, and Why It May Fail." With Jasmine Chia. Fulcrum, ISEAS-Yusof Ishak Institute, December 23, 2020.

"The New 'Worldmakers': How the 20th Century Black Anticolonial Dialogue Reveals the Strategic Importance of the Milk Tea Alliance." With Jasmine Chia. Oxford University Politics Blog, Department of Politics and International Relations – Oxford, November 30, 2020.
Podcasts