Centre for Technology and Global Affairs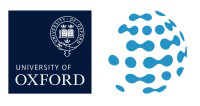 The Centre for Technology and Global Affairs has now closed. Over its four years of operations its events, workshops, research collaborations and working papers sought to further the centre's three core aims:
To shape academic debates and opinions in the interdisciplinary study of the impact of new technology on international relations, government and society, and to integrate technological issues into political science.

To provide policy-oriented leadership: Creating new knowledge on practical problems affecting the welfare and security of governments, citizens and private enterprises, and influence major policy decisions and opinions in these arenas.

Network-building for sustained discussion on the political and societal impact of technology with a selection of representatives from technology companies, national governments, international institutions and external research bodies.
You can explore the archive of CTGA news, publications and events on this website.
The Centre's work was organised around six themes. Each represents a programme of study exploring a major area of technological development.