Catarina Leão
AFFILIATION
Government and Politics Network
I am a last year DPhil Candidate in Politics and the recipient of a Full Scholarship granted by the FCT, the Portuguese national funding agency for science, research and technology, with full funding until February 2022.
My research interests lie in the areas of Political Economy and Comparative Politics. My doctoral project uses a top-down rational choice approach to determine how legacies of autocratic regimes shape extremism after transitions to democracy. I am also broadly interested in the economic legacies of autocracies, European politics, the effects of inequality and redistribution, post-transitional party formation, and electoral behaviour. Methodologically, I am interested in quantitative methods, text as data, and quasi-experimental designs.
Before joining the University of Oxford I briefly worked in journalism and consultancy. I read for an MA in Governance, Leadership and Democracy Studies (Summa cum laude) at the Institute for Political Studies of the Catholic University of Portugal, with a full scholarship awarded by the Fundação Oriente. I hold a BSc in Business Administration from the Católica Lisbon School of Business and Economics
To learn more about my current research please visit my personal website. 
View my side-project paper on 'Democratization or Repression?' The Role of Economic Clout.
Teaching at Oxford
Comparative Political Economy (230)

Comparative Government (201)

Introduction to the Practice of Politics (Politics Prelims)

 
Awards
FCT Full Doctoral Fellowship. Awarded by FCT, the Portuguese national funding agency for science (2017 to 2022)

APSA 2019 Travel Grant: APSA Conference Funding (May 2019)

Henry the Navigator Award by the Institute of Political Studies IEP-UCP (February 2019)

Santander Academic Travel Award (March 2018)

Wolfson College Travel Grant Award (May 2019, March 2018, June 2017)

Wolfson College Fee Bursary (June 2017)

Norman Chester Funds Grant Award (June 2019 and September 2017)

Master of Arts Full Scholarship. Awarded by The Fundação Oriente (2013-2014)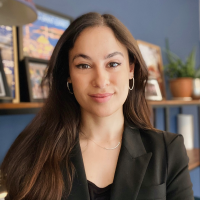 Publications
Book Chapter
Azevedo Alves, André, and Catarina Leão. "Controlo Democrático do Orçamento." In Orçamento, Economia e Democracia: Uma Proposta de Arquitectura Institicional, edited by Abel Mateus, 271-296. Lisbon: Fundação Francisco Manuel dos Santos, 2018. 
Publication (non-peer reviewed)
Leão, Catarina, "About Tradition in Karl Popper: Does a Popperian Open Society require a grounding in a Shared Tradition?", Nova Cidadania, Spring 2014, no. 52.
Conference Papers and Presentations
Working Papers
Undemocratic Regime Types and Immunisation Against Extremism, APSA 2019 and EPSA 2019
Convergences and Divergences: The evolution of the Extreme-Right in Western Europe and the US
Authoritarian Rule and Party System Fragmentation (with Elias Dinas), MPSA 2018