Cécile Laborde
FBA
Professor of Political Theory, DPIR
Nuffield Chair of Political Theory
AFFILIATION
CSSJ
Political Theory Network
Office address
Nuffield College, New Road, Oxford, OX1 1NF
Cécile Laborde is the Nuffield Professor of Political Theory at the University of Oxford, and a Fellow of the British Academy.
She has published extensively on republicanism, liberalism and religion, theories of law and the state, and citizenship and global justice.
Before she joined Oxford in January 2017, Cécile Laborde was a Professor of Political Theory at University College London. After studying political science in France, Cécile Laborde obtained a DPhil from Oxford University, where she was a Rhodes Scholar, in 1996. She has held permanent posts in political theory at the University of Exeter and King's College, London. In 2007, she was Associate Professor to the Ecole des Hautes Etudes en Sciences Sociales in Paris. She spent the 2010-11 academic year in Princeton, as a Fellow of the Institute for Advanced Study. She was the director of UCL's Religion and Political Theory Centre, which was funded by a European Research Council (ERC) personal grant. 

She has published 5 monographs and has written articles in major journals of political science and political philosophy. She is notably the author of Pluralist Thought and the State in Britain and France (2000), Critical Republicanism. The Hijab Controversy in Political Philosophy (2008) and Liberalism's Religion (2017).
Cécile Laborde is the convenor of the Nuffield political theory workshop.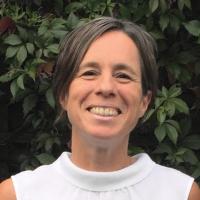 Publications
Selected publications
Liberalism's Religion, Harvard University Press, 2017.
Winner, Spitz Prize, 2019. 
'Legal Toleration and Rights to do Wrong', Oxford Studies in Political Philosophy, Volume 4, forthcoming 2021.
'Minimal Secularism: Lessons for, and from, India', American Political Science Review, First Online, September 2020.
'Cosmopolitan Patriotism as Civic Ideal' (with Lior Erez), American Journal of Political Science, January 2020.
'Religion and the Law: the Disaggregation Approach', Law and Philosophy, Volume 34, Issue 6, pp. 581-600, November 2015.
'Political Liberalism and Religion: On Separation and Establishment', Journal of Political Philosophy, 21(1):67-86, 2013.
Critical Republicanism. Oxford University Press, 2008.
A full list of publications is available on Cécile's college webpage.