Christoph Sponsel
DPhil Candidate in Politics
Research Topic:
Challenges for stability and democracy following civil conflict peace agreements
AFFILIATION
Government and Politics Network
Christoph is a DPhil Candidate in Politics under the supervision of Professor Stathis Kalyvas. His research focuses on political participation in peace process societies, with a regional focus on Latin America. For his doctoral dissertation, Christoph analyses the involvement and influence of demobilised rebels in protests and social movements using Colombia as a case study.
Christoph's interest in Latin American politics, societies, and culture developed through internships at the UN Office of the High Commissioner for Human Rights in Bogotá and the German embassy in Quito.
Before joining the University of Oxford, Christoph studied economics at Yale, Cambridge, and the Barcelona School of Economics and business administration at Universidad Pontificia Comillas in Madrid. He also spent several years working in the financial services industry at UBS, Oliver Wyman, Morgan Stanley, and JP Morgan.
Research
Christoph's research interests include:
Political Violence

Social Movements

Political Sociology

Peacekeeping and Peacebuilding
Teaching
Teaching experience
Teaching Fellow, Principles of Microeconomics (undergraduate), Yale University Department of Economics, 2015 to 2016 

Seminar Leader, Foundations/ Political Philosophy (graduate), University of Oxford Blavatnik School of Government, Michaelmas 2022
Teaching interests
Politics in Latin America

Political Sociology

Sociological Theory
Languages
Fluent in written and spoken English, Spanish, German (native), and French. Advanced in Brazilian Portuguese.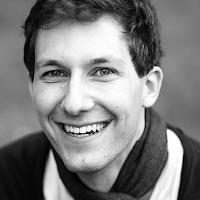 Publications
Sponsel, C. (2022). Petro Has a New Plan to Counter Deforestation in Colombia, World Politics Review, 21/11/2022

Sponsel, C. (2022). En la COP27, Gustavo Petro recaba apoyos para la protección ambiental de Colombia y la Amazonía, openDemocracy, 14/11/2022

Sponsel, C. (2022). Colombia Faces Historic Presidential Elections, Fair Observer, 27/05/22

Sponsel, C. (2022). Colombia Takes First Step in Joining Latin America's Left Turn, Fair Observer, 23/03/22

Sponsel, C. (2022). Indigenous Groups Occupy Bogotá Park in Protest, North American Congress on Latin America (NACLA), 21/03/22

Sponsel, C. (2022). Colombia at the Crossroads? The Road Ahead in an Election Year, E-IR, 12/03/22

Sponsel, C. (2021). Indigenous Conflict Victims and the Growing Tent City in Bogotá, E-IR, 18/12/21

Sponsel, C. (2021). Colombian Mass Protests: Foretelling an emerging Latin American Debt Crisis?, OxPol Blog, 1/07/21

Sponsel, C. (2017). Effects of Childhood Conflict Exposure on Attitudes Toward Democracy, Trust in State Institutions, and Political Participation in Colombia. Pardee Periodical – Journal of Global Affairs, 2(2), 1-20