David Miller
DPhil FBA
Professor of Political Theory,, Senior Research Fellow, Nuffield College
I was initially trained in philosophy at Selwyn College, Cambridge and in politics at Balliol College, Oxford, and after spells teaching at the Universities of Lancaster and East Anglia, I was appointed to my present post at Nufield College in 1979. I am affiliated to the University's Department of Politics and International Relations, and to the Faculty of Philosophy, and between 2012-2014 I will be on partial secondment to the Blavatnik School of Government to co-ordinate the Foundations component of the Masters of Public Policy course. I supervise students in all three of these units.
What is perhaps most distinctive about my work is its use of evidence from the social sciences to inform debates in political philosophy. My longest standing interest is the idea of justice, originally social justice, but now also global justice. I have published three books about this: Social Justice (Clarendon Press, 1976), Principles of Social Justice (Harvard University Press, 1999) and most recently a collection of essays, Justice for Earthlings (Cambridge University Press, 2013).
During the 1980s I worked on the idea of market socialism and published a book defending that system Market, State, and Community (Clarendon Press, 1989). This led me to ask questions about the kind of political community within which policies of social justice could be pursued, leading to a sustained engagement with ideas of nationality and citizenship, including On Nationality (Clarendon Press, 1995) and Citizenship and National Identity (Polity Press, 2000). In the last decade I have combined work on national issues with work on global issues, culminating in National Responsibility and Global Justice (2007). For a full list of my book and article publications, please visit my personal website.
Research
I have wide interests in the field of political theory. Although in the past I have done some work in the history of political thought, my research is now focussed on issues in contemporary political theory and philosophy. These include: theories of justice and equality; democratic theory; the concepts of nationality and citizenship; multiculturalism and immigration; human rights and global justice.
My book National Responsibility and Global Justice was published in 2007 and I am continuing to work on questions that arise from that book, in particular the relationship between social justice and global justice, and the question of how the boundaries of distributive justice are set. I am also working on the question of territorial rights, and how nations can acquire such rights. A further related interest is in the idea of collective responsibility, and in particular the allocation of responsibility in situations where there are multiple agents each capable of remedying some harm.
My next book-length project is on the political philosophy of immigration.
Teaching
I contribute to the MPhil in Political Theory, with special responsibility for the option course on Contemporary Political Philosophy.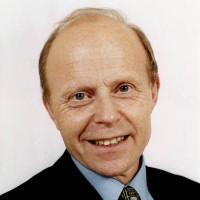 Publications
Selected recent articles [see my personal website for a complete overview]
' Is there a Human Right to Immigrate?' in S. Fine and L.Ypi (eds.) Migration in Political Theory: The Ethnics of Movement and Membership, Oxford, Oxford University Press, forthcoming
'Are Human Rights Conditional?', Archiv for Rechts- und Sozialphilosophie, 100 (2014)
'Testing the National Identity Argument', European Political Science Review, First View (2013) 1-23 [with Sundas Ali]
'Territorial Rights: Concept and Justification', Political Studies 60 (2012), 252-68
'Grounding Human Rights', Critical Revew of International Social and Political Philosophy, 15 (2012), 407-27
'Justice and Borders' in F. D'Agostino and J.Gaus (eds.) The Routledge Companion to Political and Social Philosophy, London, Routledge, 2012
'Democracy's Domain', Philosophy and Public Affairs, 37 (2009), 201-228.
'Distributing Responsibilities', Journal of Political Philosophy 9 (2001), 453-71
Holding Nations Responsible', Ethics, 114 (2003-4), 240-68
'Crooked Timber or Bent Twig? Isaiah Berlin's Nationalism', Political Studies, 53 (2005), 100-123
Podcasts
'Making sense on Immigration' - The Engagement of Theory (DPIR Alumni Event), 30 Nov 2013.