Edward Keene
BA (Oxon), MSc PhD (LSE)
Associate Professor of International Relations, DPIR
Student, Christ Church
AFFILIATION
International Relations Network
Research
International Relations Theory; International Intellectual History; Historical IR
Teaching
I teach the core Undergraduate International Relations paper (214) and the two historical IR undergraduate papers (212 and 213). I am the course provider for International Relations in an Era of Two World Wars (212)

MPhil option: The Making of Modern International Society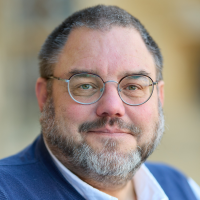 Publications
Recent Publications
International Intellectual History and International Relations: Contexts, Canons and Mediocrities, International Relations (Vol. 31, No. 3, 2017), pp. 341-56.
The Reception of Thucydides in the History of International Relations', in Christine Lee & Neville Morley (eds.), Handbook to the Reception of Thucydides (Wiley Blackwell, 2015), pp. 355-72.
The Standard of Civilisation, the Expansion Thesis and the Nineteenth-Century International Social Space', Millennium (Vol. 42, No. 3, 2014), pp. 651-73.
Where Should We Look for Modern International Thought?, Contemporary Political Thought (Vol. 13, No. 4, 2014), pp. 397-402.
Three Traditions of International Theory, in Cornelia Navari & Daniel M. Green (eds.), Guide to the English School in International Studies (Wiley, 2014).

Social Status, Social Closure and the Idea of a Normative Power Europe, European Journal of International Relations (Vol. 19, No. 4, 2013), pp. 939-56.

International Hierarchy and the Origins of the Modern Practice of Intervention, Review of International Studies (Vol. 39, No. 5, 2013), pp. 1077-90.

The Naming of Powers, Cooperation and Conflict (Vol. 48, No. 2, 2013), pp. 268-82.

The Treaty-Making Revolution of the Nineteenth Century, International History Review (Vol. 34, No. 3, 2012), pp. 475-500.
Books
International Political Thought: A Historical Introduction (Polity Press, 2005).

Beyond the Anarchical Society: Grotius, Colonialism and Order in World Politics (CUP, 2002).

The Globalization of Liberalism, edited with Eivind Hovden (Palgrave Macmillan, 2002).
Research Projects (Principal Investigator)