Jan Eijking
Research Topic:
Technocratic internationalism in 19th century Britain and France
AFFILIATION
International Relations Network
Course
DPhil International Relations
I'm a DPhil student and Stipendiary Lecturer in International Relations. I'm interested in the politics of knowledge and the history of political thought, particularly the idea of expert governance in contemporary and historical perspectives. For my MPhil, also in Oxford, I did research on Colombia's claim to security expertise in Central America.
In my doctoral research, turning to history, I study the thought and practice of modern expert governance in the context of 19th century technocratic internationalism. This takes the shape of intellectual history on the one hand, with a focus on British utiliarians and French Saint-Simonians, and historical-sociological inquiry on the other, studying practices of expert governance "in action" in the case of international technical projects such as the Suez Canal or the International Telegraph Union.
I'm also an Associate Member of the Centre for Global Knowledge Studies at the University of Cambridge (for more information see my Centre for Global Knowledge Studies profile.
Photo credits © 2021 John Cairns for DPIR.
Research
My research interests include:
Political thought and ideologies,

Norms, legitimacy and justification,

Global governance,

Institutions and organisations,

International relations
Teaching
As Stipendiary Lecturer at Pembroke College, I teach the following undergraduate papers:
International Relations (214),

International Relations in the Era of Two World Wars (212),

International Relations in the Era of the Cold War (213),

Political Thought: Bentham to Weber (216).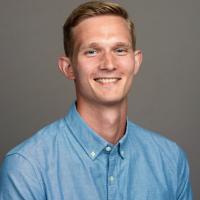 Publications
Peer-reviewed
Book reviews