Eniola Anuoluwapo Soyemi
Research Associate
Associate Member, Nuffield College
Ẹniọlá Ànúolúwapọ́ Ṣóyẹmí holds a PhD in Political Science from Boston University and an MSc in International Public Policy from University College London. She is a Research Associate in the Department of Politics and International Relations and at the Centre for International Studies. Previously, she was a Max Weber Fellow at the European University Institute. While at Oxford, she will be working on the Costs of War Project in collaboration with Professor Neta Crawford. She is on the editorial board of Politikon Magazine, and is co-founder of Sabi Insight and the Intergenerational Alliance.
Research
Dr Ṣóyẹmí's research interests are in Political, Moral, and Legal Theory, Contemporary African Political Thought and Intellectual History, Post-colonial legal history and theory, and in analytical jurisprudence. She is also interested in Cross-disciplinary and Experimental Research Methods.
Her current research falls into two main streams. In contemporary and critical political theory, she works on advancing conceptual and normative analysis of key concepts within political theory by paying attention to the novel intellectual contributions of African thinkers of both the contemporary and early modern period in African history. Her recent work advances the intellectual and normative contributions of Kwasi Wiredu and Emmanuel Chukwudi Eze in generating new normative understandings and reforming established analysis within theories of consensual and deliberative democracy. Second, she focuses on colonial and post-colonial legal history, particularly of African countries, in advancing and reformulating conceptual understanding and normative analysis in analytical jurisprudence. Much of her work also contributes to advancing the use of cross-disciplinary methodologies in political theory. In this regard, she is especially interested in the beneficial and explorative uses of empirical case study analysis and social science experiments within normative theorising.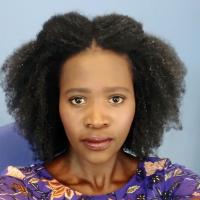 Publications
Peer-Reviewed Journal Articles
"Participation and Law's Authority," Canadian Journal of Law and Jurisprudence (forthcoming)

"Doing African Political Theory from a Universalist Perspective," Journal of Contemporary African Studies (forthcoming)  
Book Chapter
"Deliberation, Dependence, and Freedom," in The Routledge Handbook of African Political Philosophy, ed. Uchenna Okeja (forthcoming, London: Routledge, May 2022).
Media
"Introducing Kwasi Wiredu's Consensual Democracy," The Republic, 12 January 2022.

"The Movement Against Police Brutality Explodes in Nigeria," The New Yorker Radio Hour, 18 December 2020.

"Nigeria is in a State of Violence," New York Times (International Edition), 24-25 October 2020. 

"In Nigeria, Colonial Thinking Affects Everyone," The Guardian, 20 July 2020.