Gillian Peele
MA MPhil FRHistS
Emeritus Professor in Politics
Tutorial Fellow, Lady Margaret Hall
In September 2016, I retired from my post as Associate Professor in DPIR and at Lady Margaret Hall, Oxford where I had been since 1975, when I took up the position of the first Fellow and Tutor in Politics there. My primary interests are in empirical politics and I have published in the fields of British, American and comparative politics. In addition to my more specialist research interests, I have enjoyed writing and editing books which make political developments available to a broader audience. Such books include two works in the Developments series (Developments in British Politics and Developments in American Politics 9 ) as well as a text on British Government (Governing the UK).
In 2021 I contributed to the Political Quarterly symposiums on conservatism inspired by Andrew Gamble's writings and to one on Women and the Politics of Incivility and Discrimination.
I am currently working on a study of changes in the American right with colleagues from the UK and the US, especially Stanford , as well as on a collaborative work with Dana Brown from the Carlton Business School in Canada on the governance and leadership lessons to be learned from the management of the Covid pandemic.
I have served on a number of public bodies (including the House of Lords Appointments Commission (2013-2019) and currently (2021-) the Committee on Standards in Public Life as well as on academic editorial boards.
Research
My broad interests are in the fields of comparative government, leadership, comparative conservatism and the relationship between legal and political institutions. I published in 2016 a book called The Regulation of Standards in British Public Life: Doing the Right Thing? Written with David Hine, it analysed the reform of the UK's machinery for regulating ethical standards across the range of the UK's political institutions. It builds on earlier work done on conflict of interest cross-nationally for a new centre for the study of corruption based in Mexico and for a comparative study of conflict of interest.
In 2016, I also published a collection edited with John Francis, David Cameron and Conservative Renewal: the Limits of Modernization?, which examined the recent history of the Conservative Party and was the subject of an earlier APSA panel. I also have been exploring aspects of contemporary Conservatism through articles on Enoch Powell (published in Political Quarterly 2018) and a chapter ("Heath, Powell and the Battle for the Soul of the Conservative Party" in Andrew Roe-Crines and Timothy Heppell, Policy and Politics Under Prime Minister Edward Heath. (2021). 
I also continue to publish on American politics and am especially interested in different dimensions of American conservatism. I was the lead editor of a new (9th) volume of Developments in American Politics, which was published in 2022. In it, I explore the legacy of Donald Trump for American politics and governance.
Research interests
Government, Constitutions, Institutions and Governments, Comparative Politics and Government, Political thought and ideologies, Media, public sphere and public life, Conservatism, Constitutions and Government, Institutions and organisations, Public Policy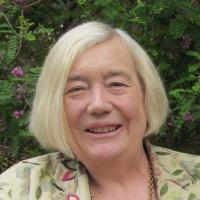 Publications
"City Caesars? Institutional Structure and Mayoral Success in Three California Cities" Urban Affairs Review, Vol 40 (1), September 2004, 19-43.
"Leadership in Politics: A Case for a Closer Relationship", Leadership, Vol 1 (2): 187-204, 2005.
Governing the UK (Fourth Edition), Blackwell, 2004.
"Conflict of Interest in British Public Life" (with Robert Kaye)in Christine Trost and Alison Gash, eds Conflict of Interest in Public life :Cross National Perspectives (Cambridge University Press, 2008).
"Regulating Conflict of Interest:Securing Accountability in the Modern State" (with Robert Kaye )to be published in English by the World Bank and in Spanish in 2010 by Siglo Press XXI as Corrupcion Y Transparencia:Debatiendo las fronteras entre Estado, mercado y sociedad. (Edited by Irma Sandoval)
"What a Difference a Few Decades Makes:The Conservative Movement, Executive Power and the Constitution in the United States" (with Joel Aberbach )in Iwan Morgan and Philip Davies, eds., The Federal Nation:Perspectives on American Federalism (NY Palgrave 2008).
"Moats ,Duck Houses and Bath Plugs:Members of Parliament, the Expenses Scandal and Their Web Sites", Parliamentary Affairs (2010)
Crisis of Conservatism?The Republican Party , the Conservative Movement and American Politics After Bush (edited with Joel Aberbach) (OUP, 2011)
"The Social Construction of Corruption in the United Kingdom "(with David Hine) in Angelos Giannakopoulos (ed) The Social Construction of Corruptiion in Europe (2012)
"The United Kingdom and the Challenge of Governance"in L.Helms (ed.) Poor Leadership and Bad Governance:Reassessing Presidents and Prime Ministers in North America, Europe and Japan (Edward Elgar 2012)
Keeping it Clean, an article first published in Inspires 2012, reports on research on public ethics by David Hine, Gillian Peele and Mark Philp and their involvement with the Advisory Board of the Committee on Standards in Public Life and the Independent Parliamentary Standards Authority.
Doing the Right Thing: Regulating Standards in Public Life, a book by David Hine and Gillian Peele. (MUP 2016)
David Cameron and Conservative Renewal:The Limits of Modernization? (MUP 2016)
Developments in American Politics 8 (edited with Christopher Bailey,Bruce Cain, Jon Herbert and B.Guy Peters) (Palgrave 2018)
"Enoch Powell and the Conservative Party:Reflections on an Ambiguous Legacy" Political Quarterly 89.3 (July-September 2018)