Harald Edinger
Research Topic:
Affective Realism in Russian Foreign Policy
AFFILIATION
International Relations Network
Course
DPhil International Relations
I am a doctoral candidate in International Relations at the DPIR. My research draws on classical realism and the life sciences to gain insights into the role of affect in foreign policy decision-making. In my thesis, I pursue two linked objectives: first, to demonstrate the theoretical utility of fear and anger as conceptual lenses to analyse foreign policy, and second, to empirically test this framework in case studies of Russian-Western relations between 1999-2016. Focusing on affective experience, I argue, can enhance explanations of behavioural continuity and change in Russian foreign policy informed by prevailing IR theories.
Before coming to Oxford, I worked in management consulting and European financial regulation. I hold a BSc in Business, Economics and Social Sciences from WU Vienna (Vienna University of Economics and Business) and an MA in International Relations and Economics from the School of Advanced International Studies (SAIS), Johns Hopkins University.
Research
My research interests include:
Foreign Policy and Diplomacy,
European Union,
Emotions,
Human nature,
International order,
International relations,
International security,
Power,
Political Economy
Teaching
I teach the following undergraduate courses at different Oxford colleges:
International Relations (core paper)

International Relations in the Era of the Cold War
Politics in Russia and the Former Soviet Union
International Security and Conflict
I have also taught tutorials on Russian and Soviet foreign policy for the Stanford Overseas Studies Program and a summer school course on International Relations.
Awards
(selection)
University of Oxford | Scatcherd European Scholarship (May 2019)
Sir Richard Stapley Trust | research grant (Oct. 2018)
Sidney Perry Foundation | research grant (Apr. 2018)
University of Oxford | Santander Academic Travel Award (Apr. 2018)
St Antony's College | STAR research and travel award (Mar. 2017)
SAIS Europe | C Grove Haines Prize for best paper in IR, Class of 2013 (May 2013)
SAIS Washington | scholarship towards second year tuition (May 2013)
SAIS Europe | Oesterreichische Nationalbank scholarship towards first year tuition (Apr. 2012)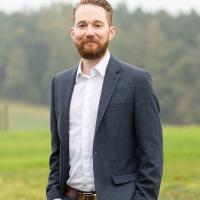 Publications
Conference Papers and Presentations
'Back with a Vengeance: Affective Realism in the Russian-Georgian War'
International Studies Association Annual Convention (Apr. 2021)
'Affective Realism in Foreign Policy'
Tuesday Talks, St Benet's Hall, University of Oxford, delivered online (Feb. 2021)
Presentation on my doctoral research
Interdisciplinary Speaker Series, Diplomatic Academy, Vienna (Feb. 2020)
'20 Years after Kosovo: Anger, Fear, and the Roots of Russian Foreign Policy'
Austrian Political Science Association Graduate Conference, Vienna (Nov. 2019)
Presentation on my doctoral research
European Neighbourhood Policy Chair PhD Summer School, Alpbach (Aug. 2019)
'A Semantic Model for Integrating Emotion in Foreign Policy Analysis'
CEEISA-ISA Joint Conference, Belgrade (Jun. 2019)
'Fear and Loathing in Moscow: Tracing Emotions in Russian Foreign Policy'
International Studies Association Annual Convention, Toronto (Mar. 2019)
'Human Nature, After All: The Role of Emotions in Classical Realism'
International Studies Association Annual Convention, San Francisco (Apr. 2018)