Ishrat Hossain
Research Topic:
The Rohingya Crisis and Ethnic Insecurities in the Bangladesh-Myanmar Borderland
AFFILIATION
International Relations Network
Course
DPhil International Relations
Ishrat is a Commonwealth Scholar (2016) pursuing her DPhil in International Relations as a member of Linacre College. Her research lies at the intersection between comparative and international politics and focuses on the politics of ethnicity, conflict and refugee movements. Her doctoral project investigates the impacts of large-scale refugee influx on the ethnic relations of the host country through the case of the Rohingya refugee crisis in Bangladesh. It examines how ethnoreligious minority groups respond to intercommunal tensions and navigate security and social challenges induced by refugee movements through minority civic institutions. Ishrat uses comparative historical analysis and ethnographic fieldwork among minority groups in Bangladesh to capture variation in intergroup relations and crisis response strategies. Her research has been funded by the Oxford International Seed Fund, Commonwealth Scholarship Commission, Oxford-Burma Visiting Fund and, Cumberland Lodge among other institutions. 
Before starting her DPhil at Oxford, Ishrat worked as a public information expert and political analyst, most recently as the Head of Communications at UNDP Bangladesh's Country Office. Prior to joining UNDP, Ishrat worked briefly as the Political Advisor to the German ambassador in Bangladesh.
She received her BA and MA degree in Literature from the University of Dhaka and a second MA in International Relations from the Australian National University (ANU), Canberra where she was an Endeavour scholar. She graduated with first-class honours from ANU in 2013 and wrote an award-winning thesis on Burmese foreign policy restructuring and its impact on Bangladesh-Myanmar relations.
Ishrat is an Associate with the German Institute for Global and Area Studies since 2020 and will be a Visiting Fellow at the Centre for Fundamental Rights at the Hertie School, Berlin in 2022.
Research
Ishrat's areas of expertise include
Ethnic and Communal Conflict

South Asian Politics

Forced Migration and refugees

Rohingya refugee crisis
Ishrat's research interests include:
Groups, Identities and institutions

Violence, security and conflict

Peace and Conflict studies

Comparative Case studies
Teaching
South Asian Politics

Qualitative Methods

Researching Violence
Awards
Oxford International Seed Fund, Summer round 2020 (Grant to organise a day-long symposium)

Commonwealth PhD Scholarship, 2016 - 20, Commonwealth Scholarship Commission, UK

Cumberland Lodge Scholar 2018 - 19, Cumberland Lodge, Windsor, UK

Linacre College Conference Expenses Grant, 2020

Cyril Foster Travel Grant, Department of Politics and International Relations, 2019

Linacre College Mulder Fund for research, 2019

Oxford Programme on Modern Burmese Studies Travel Grant, 2018

Oxford-Burma Visiting Funds, both Hilary and Trinity rounds, 2018 (Research grant for fieldwork in Bangladesh-Myanmar border)

Commonwealth Scholarship Study Travel Grant, 2017 - 18

MAIR Prize, the Australian National University, Department Prize for best thesis in the programme, 2013

Endeavour Postgraduate Award (Masters), 2012 - 13, Australian Government Scholarship
Other Awards
LSE PhD Studentship 2016, Full tuition fees and maintenance for four years (declined)
Languages
English (Fluent)

Bengali (Native speaker)

Hindi (Intermediate)

Urdu (Limited)

German (Beginner)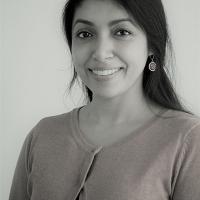 Publications
Book Chapter
Farrelly, N and Hossain, I (2014); From Bangladesh: Considering Another Side of the Rakhine Conflict in Nick Cheesman and Htoo Kyaw Win (Ed.) Communal Violence in Myanmar, MKS Publishing, Yangon 
Book Reviews
Hossain, I. (2018). Myanmar's Mountains and Maritime Borderscapes: Local Practices, Boundary Making and Figured World, by Su-Ann Oh (ed.). Bijdragen tot de taal-, land-en volkenkunde/Journal of the Humanities and Social Sciences of Southeast Asia, 174(1), 118-120.
Other Publications
Working Papers
Fragile Border, Changing Communities: Impact of the Rohingya Refugee Crisis on Ethnic Minorities in Bangladesh-Myanmar Borderland. 2020.
​Rohingya Repatriation: International Framework and Domestic Constraints. 2021 (with Ashraful Azad)
​Rohingya Refugees in Bangladesh: Response of the State, Host Community, Market and Civil Society. 2018 (with Ashraful Azad)
Conference Presentations
'Researching Communal Violence' at The Question of Violence: Independent Social Research Foundation (ISRF) Annual Workshop. St Hugh's College, Oxford, September 2019

'Communal Relations in Bangladesh-Myanmar Borderland in the Shadow of the Rohingya Crisis' at the 13th International Burma Studies Conference, Bangkok, August 2018

'Conflict Diffusion in the Bangladesh-Myanmar Borderlands' at Oxford-SOAS Graduate Student Workshop on New Directions on Research on Myanmar. St. Antony's College, Oxford, May 2017
Invited talks
'Muslim Minorities of Myanmar: The Politics of Belonging and Exclusion'. Oxford Consortium for Human Rights Workshop. Oxford, March 2021

'Becoming More Authoritarian?' Myanmar Ahead of the November 2020 Elections. Panel at GIGA Talk. Berlin, November 2020

Fragile Borders, Changing Communities: Rohingya Crisis and Buddhist-Muslim Relations in the Bangladesh-Myanmar Borderland' at 60th Anniversary of the Commonwealth Scholarship Commission: Research Impact Event, The Royal Society, London, May 2019

'Higher Education in the Rohingya refugee camps' at Extending the Welcome: Symposium on Long-term Approaches to Supporting Refugees and at-risk Scholars in Higher Education, University of Edinburgh, March 2019

'Fragile Borders, Changing Communities: Impact of the Rohingya Crisis on the Bangladesh-Myanmar Border' at Interactive workshop organised by the Association of Commonwealth Universities, London Metropolitan University, January 2019

'India and Bangladesh: At a crossroads on religion?' Radio interview at The Religion and Ethics Report with Andrew West. Australian Broadcasting Corporation Radio National, August 2017

Panel on 'Youth Interfaith Engagement'  at G20 Interfaith Summit. Potsdam, June 2017