Kalypso Nicolaïdis
MA MPA PhD
Kalypso Nicolaïdis is Professor of International Relations at the University of Oxford and a governing body fellow at St Antony's College at the European Studies Centre. She teaches the theories and practice of international relations, European integration, international political economy, negotiation and game theory, and research methods. Previously Professor at Harvard University's Kennedy School of Government, she has worked with numerous EU institutions, including as a member of the European Council's reflection group on the future of Europe chaired by Felipe González (2008–10). She is currently chair of the Oxford Working Group on Brexit as well as the Global PeaceTech programme. Her research interests revolve around internal and external aspects of European integration as well as global affairs, theatres of recognition, democratic theory, solidarity and empathy, global governance and international trade, sustainable integration, post-colonialism, myth and politics and the import of new technologies on international relations. Her latest book is: Exodus, Reckoning, Sacrifice: Three Meanings of Brexit (2019).
More information—including full publication list—can be found on Kalypso Nicolaïdis's website.
Research
Political Theory, Constitutions, Institutions and Governments, Foreign Policy and Diplomacy, Institutions and organisations, International ethics and global Justice, European Union, Constitutions and Government, Democracy and Democratisation, Foreign Policy and diplomacy, Industrial Relations, History, States, Violence security and conflict, Political Economy
Teaching
International Relations Theory; Contemporary IR; International Political Economy; European Integration; Research Methods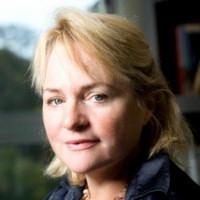 Publications
For a full list of my publications by issue area and co-author please consult my website.
Selected Publications
Books
Kalypso Nicolaïdis. (2019), Exodus, Reckoning, Sacrifice: Three Meanings of Brexit. London: Unbound Publishers. 
Bellamy, Richard, Joseph Lacey, and Kalypso Nicolaïdis. (eds), (2018), European boundaries in question? Routledge
Claudia Schrag Sternberg, Kira Gatziou  and Nicolaïdis, Kalypso (2017) The Greco-German Affair in the Euro-Crisis:  Mutual Recognition Lost? Oxford:Palgrave-Macmillan, Pivot. 
Echoes of Empire: Memory, Identity and Colonial Legacies, edited with Berny Sebe and Gabi Maas, 2014
European Stories: Intellectual Debates on Europe in National Contexts, edited with Justine Lacroix, OUP, 2010
Mediterranean Frontiers: Borders, Memory and Conflict in a Transnational Era, edited with Dimitar Bechev, I.B. Tauris, 2009
Under the Long Shadow of Europe - Greeks and Turks in the era of Postnationalism, edited with Kerem Öktem and Othon Anastasakis, The Hague: Brill, 2009
Whose Europe? National Models and the Constitution of the European Union, edited with Stephen Weatherill, European Studies at Oxford Series, Oxford University Print, fall 2003.
The Federal Vision: Legitimacy and Levels of Governance in the US and the EU, edited with Robert Howse, Oxford University Press, 2001.
The Greek Paradox: Promise vs Performance, edited with Graham Allison, Cambridge: MIT Press, 1996.
Strategic Trends in Services - An Inquiry into the Global Services Economy, edited with Albert Bressand, New York: Harper and Row, 1989.