Karolina Milewicz
Professor of International Relations, DPIR
Fellow, University College
AFFILIATION
International Relations Network
Research
My research focuses on the role of international law and institutions in promoting international cooperation. I work on issues relating to multilateralism, treaty making, global constitutionalization and preferential trade.
Teaching
I give tutorials in International Relations to Univ undergraduates, and I teach International Political Economy and Research Design & Methods courses to graduate students at the Department of Politics and International Relations.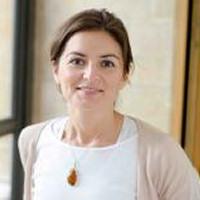 Publications
Selected publications
Forthcoming. Constitutionalizing World Politics: The Logic of Democratic Power and the Unintended Consequences of International Treaty Making. Cambridge University Press.
Peacock, Claire, Karolina Milewicz and Duncan Snidal. Forthcoming. Boilerplate in International Trade Agreements. International Studies Quarterly.
Milewicz, Karolina, James Hollway, Claire Peacock and Duncan Snidal. 2018. Beyond Trade: The Expanding Scope of the Non-trade Agenda in Trade Agreements. Journal of Conflict Resolution 62(4):743-773.
Milewicz, Karolina and Robert E. Goodin 2018. Deliberative Capacity Building through International Organizations: The Case of the Universal Periodic Review of Human Rights. British Journal of Political Science 48(2):513-533.
Hugh-Jones, David, Karolina Milewicz and Hugh Ward. 2018. Signaling by Signature: The Weight of International Opinion and Ratification of Treaties by Domestic Veto Players. Political Science Research & Methods 6(1):15-31.
Elsig, Manfred and Karolina Milewicz. 2017. The Politics of Treaty Signature: The Role of Diplomats and Ties that Bind. International Negotiation 22(3):521-543.
Milewicz, Karolina and Duncan Snidal. 2016. Cooperation by Treaty: The Role of Multilateral Powers. International Organization 70(4):823-844.
Milewicz, Karolina and Manfred Elsig. 2014. The Hidden World of Multilateralism? Treaty Commitments of Newly Democratized States in Europe. International Studies Quarterly 58 (2): 322–335.
Dryzek, John, André Bchtiger and Karolina Milewicz. 2011. Toward a Deliberative Global Citizens Assembly. Global Policy 2 (1): 33-42.