Leonardo Carella
BSocSc Manc, MPhil Oxon
Research Topic:
Essays on Electoral Systems
AFFILIATION
Government and Politics Network
In my doctoral thesis, I am investigating how electoral systems, the "rules of the game" of democracy, affect the quality of representation. The project is articulated in three papers, each examining how a different aspect of electoral institutions affects elite selection, legislator behaviour and policy representation. The thesis employs quantitative methods and adopts a comparative perspective, leveraging both cross-national and sub-national institutional variation.
Prior to starting the doctorate, I graduated with first class honours from the University of Oxford (MPhil in European Politics) and the University of Manchester (Bachelor's Degree in Politics and International Relations).
Teaching
I am a Teaching Assistant for the Introduction to Statistics graduate course (Trinity 2021) and for the Introductory Quantitative Methods component of the undergraduate Political Analysis paper (Hilary 2022).

I have delivered tutorials to undergraduates at various Oxford colleges in Political Sociology and Comparative Government.
Research
My research interests include:
Electoral system studies

Electoral behaviour and public opinion

The politics of education and educational expansion

The politics of social and occupational status

Political geography
Areas of Expertise
Research Skills
I employ quantitative methods in my work, with particular focus on statistical techniques for measurement (latent trait analysis, classification).
Languages
Italian (native)

English (fluent)

Spanish (proficient)

French (intermediate)

Polish (intermediate)
Previous Posts
In addition to my teaching responsibilities, through my doctorate I have been a Research Assistant for various projects at the DPIR and at Nuffield College.
Awards and Scholarships
ESRC 'Grand Union' DTP Studentship (2017-2021)

Bank of Italy 'Admeto Pettinari e Paolo Andreini' Bursary (2021)

University of Manchester Outstanding Academic Achievement Award (2017)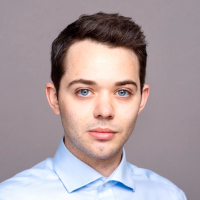 Publications
Carella, Leonardo, and Robert Ford. "The status stratification of radical right support: Reconsidering the occupational profile of UKIP's electorate." Electoral Studies 67 (2020): 102214.

Cox, Ed, Luke Raikes, and Leonardo Carella. The state of the North 2016: Building northern resilience in an era of global uncertainty. IPPR, 2016.