Lucinda Cadzow
Research Topic:
Business and the Politics of Global Tax Governance
AFFILIATION
International Relations Network
Course
DPhil International Relations
Lucinda is a third year DPhil in International Relations candidate and Clarendon Scholar at Lady Margaret Hall. Her research focuses on the politics of international cooperation in international tax matters, with a particular emphasis on transnational corporate interests within multilateral policy-making processes. Lucinda holds an MPhil International Relations from the University of Oxford, and a BA with Honours (First Class) from Monash University. Lucinda's MPhil thesis focused on the development of the exchange of information regime in the European Union from the 1990s until 2015.
Lucinda worked as a research assistant at the Blavatnik School of Government for the Building Integrity Programme since 2017, and previously for the Pathways for Prosperity Commission in 2018.
Prior to commencing her MPhil at Oxford, Lucinda was a teaching associate at the School of Social Sciences at Monash University where she taught IR theory and foreign policy courses from first to third year of the international relations major. 
During the 2020/2021 Academic Year, Lucinda will be a visiting PhD student at the Center for International and Political Economy at the Freie Universität Berlin.
Awards
Leverhulme Trust Study Abroad Studentship 2020-2021
Charterhouse European Bursary 2020-2021
Clarendon Fund Scholarship 2016-2020
CESAA Postgraduate Essay Competition Award 2015
Research
Lucinda's research interests include:
Political economy and international political economy,
Global governance,
Institutions and organisations,
International law,
Political Economy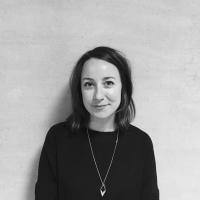 Publications
Cadzow, L. 'The EU's decision to introduce a financial transactions tax in 2011/2012,' Australian and New Zealand Journal for European Studies, Vol.6, No.2, (2015)
Conference Papers and Presentations
Robinson, T., Cadzow, L., Kirby, N., 'Investigating Integrity: A Multi-Disciplinary Literature Review', working paper presented at the Blavatnik Research Seminar, (2017).