Matthias Dilling
MPhil PGCHE DPhil Oxon
Departmental Lecturer in Comparative Politics, DPIR
Special Lecturer at Magdalen College
AFFILIATION
Government and Politics Network
Office address
Room 140, Manor Road Building, Manor Road
I am a Departmental Lecturer in Comparative Politics and a Special Lecturer at Magdalen College. I hold a DPhil in Politics and an MPhil in Comparative Government (with distinction) from the University of Oxford (Nuffield College) and a BA (First Class) from the FU Berlin. During my DPhil research, I was a Visiting Researcher at Yale University and the University of Vienna. Before joining DPIR, I was a Stipendiary Lecturer (Career Development) in Politics at Pembroke College, University of Oxford.
Professional Responsibilities
Co-convenor Politics Colloquium

Access and outreach (DPIR and Magdalen College)
Research
My research is on comparative politics, with special focus on institutional development and party politics in Europe. I have a particular interest in intra-party politics, party organisation, and European centre-right and radical right parties.
Among other projects, I am currently completing a monograph on why political parties vary in their ability to adapt to social, economic, and political transformations. Recent decades have shown that political parties differ in their ability to change their strategies and structures in response to a changed environment. This variation in party adaptation is important because the decline of old parties has often made room for radical and populist parties to rise and recently caused widespread concern over the future of liberal democracy. Focusing on three centre-right parties in Germany, Italy, and Austria, this book investigates the sources of parties' varying levels of adaptation. It is based on extensive archival research and on additional shadow cases from Argentina, France, and Japan. Overall, the book provides evidence on the varying adaptation of six major incumbent parties and covers more than 75 years. It builds on but substantially extends my dissertation, which won APSA's 2019 Walter Dean Burnham Award and was Oxford University's nominee for the PSA's 2019 Lord Bryce Prize.  
Research interests
Government, Constitutions, Institutions and Governments; Elections and electoral politics; Comparative Politics and Government; Germany; Political Parties, Europe.
Media
I am registered on the Expert Register of the PSA German Politics Specialized Group and comment on German and European politics. My comments have appeared, among several others, on DW, Euronews, CTV News, BBC online, and The Sidney Morning Herald.
Teaching
At Oxford, I teach graduate students in:
Qualitative Methods

Concept formation and research designs

Comparative Government.
At the undergraduate level, I teach: 
Politics in Europe

Comparative Government

Political Sociology

Introduction to the Practice of Politics.
I completed a PGCert in Teaching and Learning in Higher Education (with distinction, 2020) at Oxford University's Center for Teaching and Learning and am a Fellow of the Higher Education Academy.
I was shortlisted for the 2018 OUSU 'Outstanding Tutor Award'.
Supervisees
I supervise graduate students on the MPhil in Comparative Government and the MPhil in European Politics and Society.
Completed supervisions: 6
Current students: 2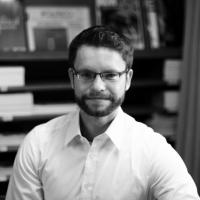 Publications
Peer-reviewed articles
'Denominational Conflicts and Party Breakthrough: The Negative Case of the All-German People's Party', Social Science History, forthcoming.
'Analyzing Failed Institutional Change Attempts' (joint with Sukriti Issar), Political Research Quarterly, online first.
'Two of the Same Kind? The Rise of the AfD and its Implications for the CDU/CSU' German Politics and Society, 2018, 36(1): 84-104.
Chapters in edited volumes
'The CDU. Representation and Representation Deficits within a People's Party', in E. Wiesendahl ed., Parteien und Soziale Ungleichheit, 89–121, Springer, 2017 (in German).
'The Electoral Potential of Right- and Left-wing Extremist Parties. Unideological Protest Vote?', in G. Hirscher and E. Jesse eds., Extremismus in Deutschland, 397-434, 2013 (with Viola Neu, in German).