Nikita Gryazin
Research Topic:
UK Foreign Policy Transformation after Brexit
AFFILIATION
International Relations Network
Course
MPhil International Relations
Nikita is currently consulting a commercial intelligence and investigations firm on the security risks in Ukraine and assisting with the evacuation of personnel and provision of humanitarian aid. He has worked in London and Moscow based think tanks, with proven experience in international relations consulting and investigative research, providing practical real-world solutions to political and security challenges. Most recently, Nikita was a YGLN Project Assistant at the European Leadership Network and a Research Assistant at the Department of Politics and International Relations (University of Oxford). He obtained a Master of Philosophy degree in International Relations from the University of Oxford. Previously, he earned a BA and MA in International Relations from HSE University in Moscow. Nikita is fluent in English and Russian, with basic knowledge of Ukrainian, Italian and German. He is currently based in London.
Languages
Russian,
Ukrainian,
Italian,
German
Areas of expertise
UK foreign policy,
US foreign policy,
UK-EU,
UK-US and UK-Russia relations,
international relations theory
Research
Nikita's research interests include:
Government,
Foreign Policy and Diplomacy,
Comparative Politics and Government ,
European Union,
Foreign Policy and diplomacy,
History,
International relations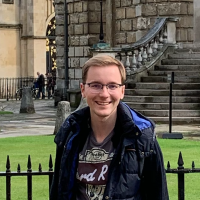 Publications
European Leadership Network, London, UK
University Consortium, Oxford, UK 
Publication: 'Russia-US Economic Cooperation in Turbulent Times'. Russian Union of Industrialists and Entrepreneurs (2019)
Publication: Eurasian Economic Integration: prospects of development and strategic tasks for Russia. Report for XX April International Scientific Conference, HSE (2019)
Conference Papers and Presentations
Middlebury Institute of International Studies at Monterey, CA, USA (2020)
MGIMO University, Moscow, Russia (2019)
Higher School of Economics, Moscow, Russia (2019)
XX April International Academic Conference on Economic and Social Development (participant, co-author of the report)
Higher School of Economics, Moscow, Russia (2019)
Situational analysis meeting with Russian businessmen and academics (organiser, co-author of the report)
Higher School of Economics, Moscow, Russia (2019)
The University Consortium Module, an educational exchange program between five leading universities in Russia, Europe, and the United States (organiser, participant, 20+ students led by top academics in Political Science)
European Leadership Network, London, United Kingdom (2018)
The University Consortium 3rd Annual Conference 'Relations between Russia and the Rest of Europe in a Shifting Global Environment' (Working Group rapporteur, participant)
Fudan University, Shanghai, China (2018)
Advanced Training Program for Young Diplomatic Talents from Belt and Road Countries in the School of International Relations and Public Affairs (participant, speaker)
The Information Centre for International Security, Moscow, Russia (2018)
International Conference "European security: current trends and approaches" in cooperation with Konrad Adenauer Stiftung and NATO Information Office in Moscow (participant, speaker)
Higher School of Economics, Moscow, Russia (2018)
XIX April International Academic Conference on Economic and Social Development. Session: Key Challenges in EU Relations with External Partners (participant, speaker)
Harvard University, Cambridge, MA, USA (2018)
Euro‐Atlantic Module of the University Consortium, an educational exchange program between five leading universities in Russia, Europe, and the United States (participant, speaker)