Samuel Ramani
AFFILIATION
International Relations Network
Course
DPhil International Relations
I am a DPhil candidate in International Relations at St. Antony's College, University of Oxford specialising in post-1991 Russian foreign policy. My doctoral research at Oxford, which is supported by the SSHRC Doctoral Fellowship, aims to develop a new theoretical framework to explain the linkages between Russian domestic politics, and Moscow's counter-revolutionary military and diplomatic interventions in Ukraine, Syria and the broader Middle East. My supervisors are Professor Louise Fawcett and Professor Roy Allison. Before embarking on my DPhil, I received an MPhil with Distinction in Russian and East European Studies at Oxford; and a First Class Honours BA in Political Science at McGill University.
As an international relations academic, I am a prolific contributor of analytical articles and policy briefings to leading US and international publications, which address the geopolitical strategies of major world powers and the dynamics of major international crises. I regularly provide analyses for The Diplomat, Washington Post, Huffington Post, Russian International Affairs Council (RIAC), and Kyiv Post. My articles have been featured in renowned publications like the Moscow Times, Al-Monitor, National Interest magazine, Radio Free Europe/Radio Liberty, World Politics Review, Carnegie Endowment for International Peace and Hudson Institute. My articles and published interviews have been translated into dozens of languages, cited by numerous prominent academics, included on university syllabi, and shared by leading organisations like the US State Department, US Department of Defence, US Senate Foreign Relations Committee, the United Nations, German Bundestag, Harvard University Belfer Center and the Brookings Institution.
In addition, I provide expert commentary and geopolitical analysis on Russian foreign policy, the South Caucasus, Syria, Libya, and North Korea, through TV appearances on CNN, i24News and Voice of America, and interviews by the BBC World Service, Reuters, Russia Today, Le Monde, and Radio Free Asia.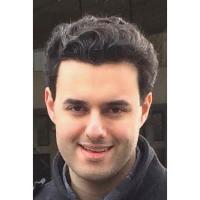 Publications
Conference Papers and Presentations
Exploring Russia's Quest for Great Power Status in the Context of Moscow's Military Intervention in Syria- Moscow State Institute of International Relations, March 23, 2017; Presented at MGIMO as a representative of Oxford's University Consortium
Russia's Responses to Popular Revolutions in the Middle East- University of Oxford, May 26, 2017; presented at the Clashing Visions: Russian Foreign Policy in the Age of Xi and Trump Conference, which I co-organized at St. Antony's College.