Life After DPIR: Richard Ponzio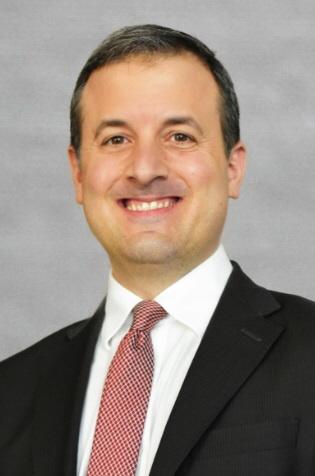 Richard Ponzio (2004, DPhil in International Relations) is Director of the Global Governance, Justice & Security Program and a Senior Fellow at The Stimson Center. He has held a variety of senior positions at The Hague Institute for Global Justice (where he directed the Albright-Gambari Commission), the US Department of State and the United Nations. He also serves on the board of the Academic Council on the UN System (ACUNS), and with ACUNS he recently launched the Global Governance Innovation Network. Here he tells us about his career path and advises students and graduates looking to take their first steps in these fields. 
Reflecting back to the start of your career, were there any particular skills or experiences that you hadn't yet acquired which turned out to be really important in that critical early stage of your career? 
Getting out to the field is a great place to get leadership experience and to get really challenged early in one's career. It was also especially valuable for someone interested in development economics and political institution-building in fragile states like me. I needed to get to these countries.  
I did that right after my Master's degree. My first break came from heading out to Pakistan and working with a relatively small south Asian think tank, the Mahbub Ul Haq Research Centre in Islamabad. That was an extremely formulative experience and from that human development work at the South-Asia regional level I dovetailed into a global HDR. That experience in the early 2000s was so important – I learnt about mastering a subject and the notion of knowledge creation.  
Getting that critical experience and perspective – even if you only master it in just one country that's quite different from your own in the western world – that's an extremely important step in one's career. 
As it happened, two of my Pakistani colleagues were actually professors at Oxford. This led me towards a DPhil at Oxford and I went over on a Fulbright Fellowship to study International Relations.  
I wanted to become a creator and an innovator - that's why I did the DPhil - and to my surprise I could go back to the UN and do this policy, analytical, research type work in big bureaucracies, but I wanted to become a policy research analyst and that's how I eventually ended up returning to work at a think tank. 
How did you first get your first job with the UN? 
For my second year of work experience (prior to my Oxford DPhil), I was on a UNDP contract and that was critical for making my subsequent break a year later in a New York policy advisory post in the governance division of the UNDP headquarters. That experience was one way of distinguishing myself. Through that I then went on for a decade in peacekeeping operations and finished in the UN peacebuilding support office.  
What advice would you give to students and recent graduates on how to market themselves and tailor their strategies to land that first job? 
This is so important in the recruitment process where there are hundreds of applications.  
I would encourage people in your network - with whom you have done informational interviews or you have worked with - to provide unsolicited references to the committee involved in recruitment. It demonstrates that you are really serious about working with them and it gives additional information from somebody you trust that will really distinguish your application from others.                             
Of course, you need to tailor your cover letter to the position you're interviewing with too, and your interview will need to show that you know that position. At the end of an interview, they often say 'ask us some questions' – I would recommend asking very few: be thoughtful and show yet again that you've done your homework and that you're a good match for the institution you're applying for. This will give you a step up on the competition. 
The UN Young Professionals Programme (YPP) is a common route into the UN. I actually applied twice and never was successful. They had over 2,000 applications for 20 positions but if you're a finalist as I fortunately was, you get on their rosters and then they start contacting you about things you might be interested in. Through that I landed a few really wonderful opportunities.
Volunteerism is one of the best early entry points into the UN system, as well as the UN internship programme, which you need at least a Master's degree to get into. These are really important modalities because with the normal way of applying there are often hundreds and hundreds in the job hunt for a single position, especially in the policy sector (New York, Geneva, Vienna).
Having moved from the UN and the US Department of State to a think tank – what do you enjoy most about your current role?
In think tanks, we stay with our issues for many years and try and see through policy changes that we advocate for in our research and writing. I've spent much of my career working in big bureaucracies - in the UN for about a decade and five years in the US Department of State. But it's the last few years I've spent working in two different think tanks that I've had the most enjoyable and also the most impactful experience of getting one's ideas listened to, discussed and into the policy space. Being a bridge between leading scholars and professional policy actors working in the international policy arena - that's the essence of think tanks - to be seen as doers as much as thinkers.