Iain McLean
DPhil
Emeritus Professor of Politics
Official Fellow, Nuffield College
Iain was born in Edinburgh and went to school there. He came to England for the first time as a student at Oxford where he obtained his MA, MPhil and DPhil. He was a college tutor in an undergraduate college for 13 years, during which the college scaled the heights of PPE. He has worked at the Universities of Newcastle-upon-Tyne, Warwick, and Oxford, and has held visiting professorships at Washington & Lee, Stanford, Yale, and the Australian National University. He has been an elected councillor on Tyne & Wear County Council (committee chair) and Oxford City Council (group leader).
For many years he has been a volunteer on one of the Welsh narrow-gauge steam railways, the Welshpool & Llanfair Light Railway, where he has done most jobs including locomotive driver. Other hobbies include mountain walking and choral singing. He has held various posts within Witney Monthly Meeting of the Religious Society of Friends (Quakers). In recent years he has principally worked on UK public policy, and started the Department of Politics and International Relations Public Policy Unit in 2005.
Research summary
Public policy, especially UK. Specialisms in devolution; spatial issues in taxation and public expenditure; electoral systems; constitutional reform; church and state.
The Union (of the United Kingdom) since 1707. Rational-choice approaches to political history
History of formal political thought and social choice since medieval times
Social science in the Enlightenment: Adam Smith, Condorcet, Jefferson.
Disasters and government responses, especially Aberfan (21 October 1966)
Current Research Interests:
Church and State: The Constitutional Relationship in the Nations of the UK and State of the USA.

Alternatives to the Barnett Formula
Joint work with IPPR (Institute of Public Policy Research). To explore alternatives to the current arrangements for block grant from the UK exchequer to the regions and nations of the United Kingdom; Parliamentary representation under asymmetric devolution - possible answers to the West Lothian Question.
Whats Wrong with the British Constitution
A wide-ranging (in time and space) study of UK constitutional reform, paying special attention to the Union of 1707 and the almost total neglect of its constitutional implications in, and for, England. The intellectual bankruptcy of the Diceyan doctrine of parliamentary sovereignty; some possible alternatives. Possible reforms to church establishment and to the position of head of state.
Research interests
Constitutions, Institutions and Governments, Elections and electoral politics, Constitutions and Government, Elections, Electoral systems, History, Public Policy
Media
All research areas listed above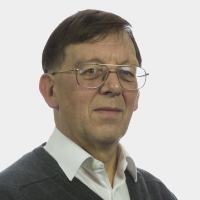 Teaching
Course provider, Theory of Voting
Seminar coordinator, PPU seminar series
Publications
I. McLean, G. Lodge and J. Gallagher. Scotlands Choices: The referendum and what happens after it. Edinburgh: Edinburgh University Press 2013
M. Balinski, R. Johnston, I. McLean and H.P. Young, Drawing a New Constituency Map for the United Kingdom: the Parliamentary Voting System and Constituencies Bill 2010. London: British Academy Policy Centre 2010
S. Hix, R. Johnston and I. McLean. Choosing an Electoral System. London: British Academy Policy Centre 2010
I. McLean, Whats Wrong with the British Constitution? Oxford: Oxford University Press 2010. Joint Winner, W.J.M. Mackenzie Prize of the Political Studies Association of the UK for the best book in political science published during 2010. 2nd revised edition 2012
I. McLean and J. Nou, Why should we be beggars with the ballot in our hand? veto players and the failure of land value taxation in the United Kingdom 1909-14, British Journal of Political Science 36 (XX), 2006, 000-00. ISSN 0007-1234
I. McLean, Adam Smith, Radical and Egulitarian: an Interpretation for the 21st Century. Edinburgh: Edinburgh University Press. 2006
I. McLean and C. Jennings ed., Applying the Dismal Science: When Economists Give Advice to Governments. Basingstoke: Palgrave Macmillan 2005
I. McLean and A. McMillan, State of the Union: unionism and the alternatives in the United Kingdom since 1707. Oxford: Oxford University Press 2005. ISBN 0 19 924820 1
I. McLean, The Fiscal Crisis of the United Kingdom. Basingstoke: Palgrave Macmillan 2005. ISBN 1-4039-0366-2
I. McLean and B. Linsley, The Church of England and the States of the USA: reforming establishment for a multi-faith Britain. London: New Politics Network 2004
F. McGillivray, I. McLean, R. R. Pahre, and C. Schonhardt-Bailey, International Trade and Political Institutions instituting trade in the long nineteenth century. Cheltenham: Edward Elgar 2001
I. McLean, Rational Choice & British Politics: an analysis of rhetoric and manipulation from Peel to Blair. Oxford University Press 2001. ISBN 0198295294
I. McLean and M. Johnes, Aberfan: government and disasters Cardiff: Welsh Academic Press 200