Yuhan Hu
Research Topic:
Contentious Politics, Authoritarian Politics and Computational Social Science
AFFILIATION
Government and Politics Network
I am a DPhil candidate in Politics at the University of Oxford. My research interests include contentious politics and online activism under authoritarian contexts. My ongoing DPhil thesis examines the authoritarian regimes' responses to collective action. Prior to my DPhil journey, I obtained an MPhil in Politics (Comparative Government) at Oxford.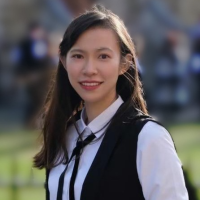 Publications
Yuhan Hu (2022) The Sustainability of the Anti-Extradition Bill Movement in Hong Kong: Transformative Events and Regime Responses, Asian Affairs, 53:3, 690-710, DOI: 10.1080/03068374.2022.2074726