Patricia M Thornton
Council Member, BCAS
Associate Professor of Chinese Politics, DPIR
Fellow, Merton College
AFFILIATION
Government and Politics Network
International Relations Network
I am an associate professor in the Department of Politics (DPIR) and the University of Oxford China Centre, and Tutor in the Politics of China at Merton College. I am currently a Council Member of the British Association for Chinese Studies, having previously served as a member of the East and Inner Asia Council (EAIC, formerly CIAC-- China-Inner Asia Council) of the Association for Asian Studies. I served on the Executive Committee of The China Quarterly's editorial board for ten years, and as its Acting Editor in Chief in 2021. At the University of Oxford's DPIR, I have previously served as Chair of the Sub-Faculty of Politics and International Relations, and Chair of the PPE Committee, which oversees and manages the PPE degree programme at the University of Oxford.
For my up-to-date views and other information on political developments in contemporary China, Hong Kong and Taiwan, follow me on Twitter at @PM_Thornton.
Research
In the broadest possible sense, my research focuses on mapping the interactions—including institutions, practices and networks—between the Party-state and social forces in China over time. In Disciplining the State: Virtue, Violence and State-making in Modern China (Harvard, 2007), I argued that the process of state-making in China has been driven both by normative and normalizing goals, and curbed by a conservative calculus that weighs incremental increases in the size and scope of the administration against the projected costs required to support it. The historical result is a minimalist state that relies upon the intermittent mobilisation of social forces to realise a range of ambitious goals.
To produce Identity Matters: Ethnic and Sectarian Conflict (Berghahn, 2007), I worked with an international group of Fulbright New Century Scholars to analyse the relationships between collective identity and conflict through a variety of case studies.
In Red Shadows: Memories and Legacies of the Chinese Cultural Revolution (Cambridge, 2017), Chris Berry (King's College), Sun Peidong (Cornell University, formerly of Fudan University) and I trace the living legacies of China's Cultural Revolution in post-Mao China, 50 years after it began in 1966.
In To Govern China: Evolving Practices of Power (Cambridge, 2017), Vivienne Shue and I assembled an international team of China scholars who seek to move beyond the current consensus regarding contemporary China's adaptive 'authoritarian resilience' in order to explore the cross-cutting currents in ongoing processes of political change in contemporary Chinese governance. More recently, I edited an open-access special issue of The China Quarterly marking the CCP's centenary.
My research interests include:
Government, Constitutions, Institutions and Governments, Groups, Identities and Social Movements, Institutions and organisations, Community, Constitutions and Government, Identity, Institutions and organisations, States
Teaching
At the undergraduate level, I teach the Government and Politics of China option, a further option in comparative politics open to both PPE and HP students at the University of Oxford, and part of the Politics Prelims paper for undergraduates at Merton College. I also teach the DPIR's post-graduate seminar on Chinese politics, open to MSc students in Contemporary Chinese Studies, MPhil students in Modern Chinese Studies and MPhil students in Comparative Government in the DPIR. I also supervise postgraduate students in the MPhil and DPhil in Politics (Comparative Government) programmes working on various aspects of the domestic politics of China.
Supervisees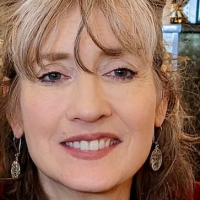 Publications
Recent selected publications: