Isabelle Napier
Research Topic:
White Allyship in World Politics
Course
DPhil International Relations
I am a doctoral candidate in International Relations, following an early career in policymaking, research, and non-profit leadership across the US, Denmark, and Australia. My research recovers the international thought of twentieth-century intellectuals and activists who forged political relationships across racialized divides, deepening historical and theoretical understanding of global racial hierarchy.
I hold a BA in Ethics, Politics, and Economics from Yale University and an MPhil in International Relations from the University of Oxford. In addition to international relations, my academic and professional background and interests include ethical governance, economic and social policy, and agricultural sustainability. I am from Sydney, Australia. I speak and write fluent French and conversational Danish.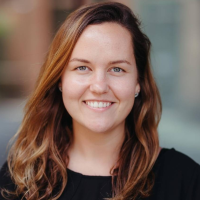 Publications
Napier, I. "Recovering racial positioning in white women's international thought: Lady Kathleen Simon's international abolitionist crusade, 1927–1955." Global Studies Quarterly. Forthcoming.

Boucher, A., Hooijer, G., King, D., Napier, I. and Stears, M. "COVID-19: A crisis of borders." PS: Political Science & Politics, 54(4), pp. 617–622. 2021.

Goodwin, S., Mudaliar, S., Napier, I. and Stears, M. "Making policy together: Reflections from the NSW Refugee Policy Initiative." The University of Sydney, Sydney Policy Lab, and Multicultural New South Wales. 2022.

Tattersall, A., Bryant, G., Hancock, R., Napier, I. and Stears, M. "A Real Deal: A research action agenda for transforming Australia in and beyond the pandemic." The University of Sydney, Sydney Policy Lab. 2020.