Javier Perez Sandoval
2022 APSA William Anderson Award (Best Doctoral Dissertation on federalism, intergovernmental relations, state and local politics)
Stipendiary Lecturer in Politics, Pembroke College
Research Topic:
The Origins of Subnational Democracy: How Colonial Legacies and Labor Incorporation Shaped Regime Heterogeneity within Latin American Countries
AFFILIATION
Government and Politics Network
I am currently a Departmental Lecturer in Latin American Studies at the Oxford School of Global and Area Studies. Previously, I concluded my DPhil in Politics as a member of the DPIR and Wolfson College. I am passionate about regime change, subnational politics, presidentialism, and the dynamics linking socio-economic development and politics. My research aims to strengthen our understanding of subnational regime variation across Latin America and beyond.
Methods wise I'm an advocate for 'theory-grounded eclecticism'. I strongly believe that quantitative literacy is fundamental and that at the core of every 'useful model' lies robust historical and case-specific knowledge. In learning and teaching CHA and 'metrics, I encourage a hands-on and problem-solving approach.
I have a broad interest for the politics of the 'developing world' and a keen interest in Latin America, specifically in Argentinian, Brazilian and Mexican political dynamics.
I enjoy working out, swimming and long walks. I'm also a Stacraft 2 fan, and a sci-fi, coffee and cinema aficionado.
You can find out more about me and my research on my personal website.
Teaching
Intro. to the Theory and Practice of Politics

Intro. to Quantitative Methods

Comparative Government

Political Sociology

Politics in Latin America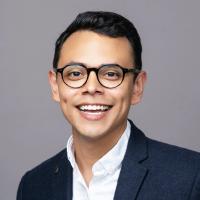 Publications
Pérez Sandoval, J. (2023). Measuring and assessing subnational electoral democracy: a new dataset for the Americas and India, Democratization.

Pérez Sandoval, J. (2022). El origen, trayecto, y rumbo de la investigación en torno a la variación de los regímenes subnacionales, Agenda Política.

Pérez Sandoval, J. (2021). Inside Countries: reduciendo la escala de análisis en el análisis político, Perfiles Latinomaericanos, 29(58).

Pérez Sandoval, J. The Reversal of Subnational Fortunes: The Colonial Origins of Provincial Development across Latin America.(Working Paper)