David Doyle
Professor of Politics, DPIR
Fellow, St Hugh's
AFFILIATION
Government and Politics Network
I am Professor of Politics in the Department of Politics and International Relations at the University of Oxford, and a Fellow of St Hugh's College. I am a member of the Latin American Centre.
My general research and teaching interests include comparative politics and comparative political economy. I am currently working on a number of projects. These include a project on taxation and tax morale in Latin America and a project on the political effect of migrant remittances.
I am one of the editors of the Journal of Latin American Studies and I am also an Associate Editor of Oxford Development Studies. For the last five years, I was a regular contributor to the blog Presidential Power on news and issues related to Latin America and I was also the co-convener of the ECPR Standing Group on Latin American Politics.
My research has appeared in journals such as the American Political Science Review, the Journal of Politics, the British Journal of Political Science and Comparative Political Studies, among others.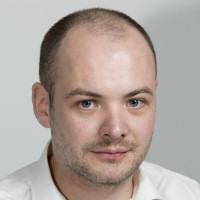 Publications
Some Recent Publications:
Measuring the Significance of Policy Outputs with Positive Unlabeled Learning. 2021. American Political Science Review, Vol. 115, 1, pp. 339-346.
Opting out of the social contract (with Néstor Castañeda and Cassilde Schwartz). 2020. Comparative Political Studies, Vol. 53, 7, pp. 1175-219.
Progressive tax policy and informal labor in developing economies (with Néstor Castañeda). 2019. Governance, Vol. 32, 4, pp. 595-618.
When the Money Stops: Declines in Financial Remittances and Incumbent Approval (with Catherine De Vries, Katerina Terytchnaya and Hector Solaz), 2018. American Political Science Review, Vol. 112, 4, pp. 758-774.
Presidents, Policy Compromise and Legislative Success (with Christian Arnold and Nina Wiesehomeier). 2017. Journal of Politics, Vol. 79, 2, pp. 380-395. 
Measuring Legislative Power: An Expert Reweighting of the Fish-Kroenig Parliamentary Powers Index (with Svitlana Chernykh and Tim Power). 2017. Legislative Studies Quarterly, Vol. 42, 2, pp. 295-320.
Maximizing the reliability of cross-national measures of presidential power (with Robert Elgie). 2016. British Journal of Political Science, Vol. 46, 4, pp. 731-741.
Remittances and Social Spending. 2015. Amercian Political Science Review, Vol. 109, 4, pp. 785-802.