Karma Nabulsi
MPhil, DPhil
Emeritus Fellow in Politics and International Relations
Fellow in Politics, St Edmund Hall
AFFILIATION
Political Thought Network
Political Theory Network
International Relations Network
Office address
The Library Tower, St Edmund Hall, Queen's Lane
Room 170, Manor Road Building, Manor Road, OX1 3UQ
Research
Political Theory, Refugees and Migration, Rights, Justice, and Equality, Democratic theory, Democracy and Democratisation, Ethics of war, Industrial Relations, History, Ideology, International ethics and global justice, Methods, Refugees and migration, Representation, Republicanism, Violence security and conflict, Statebuilding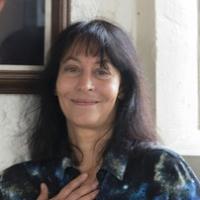 Publications
De La Corse la Pologne: Thories et Pratiques Rousseauistes de la Guerre Rvolutionnaire au XVIII Sicle in Rousseau, La Rpublique et la Paix, eds. Miqueu and Galice, Les Dix-huitimes Sicles, Honor Champion, 2014.
Exiled from Revolution, in Seeking Palestine: New Palestinian Writing on Exile and Home, eds. Johnson and Shehadeh, Interlink Press, 2013
That the General Will Is Indestructible in Self-Evident Truths? Human Rights and the Enlightenment, The Oxford Amnesty Lectures, ed., Tunstall, Kate E. New York, Bloomsbury Academic. 2012
(with Sudhir Hazareesingh) Entre Robespierre et Napolon: Albert Laponneraye et les Paradoxes de la Mmoire Rpublicaine sous la Monarchie de Juillet. Annales: Histoire, Sciences Sociales, Editions EHESS, Vol 63, no 4. (Autumn / Winter 2010).
The Role of Palestinian Intellectuals, in Waiting for the Barbarians: A Tribute to Edward Said, Sokmen and Ertur (eds.), Verso, 2008.
Mobilisation, Representation, and Republican Movements, in Renewal: A Journal of Social Democracy, Vol 16, No. 3/4.
(with Sudhir Hazareesingh), Using Archival Sources to Theorize about Politics,in David Leopold and Marc Stears (eds.), PoliticalTheory: Methods and Approaches, Oxford University Press, 2008.
Traditions of Justice in War: The Modern Debate in Historical Perspective, in Stathis N. Kalyvas, Ian Shapiro, and Tarek Masoud (eds.) Order, Conflict, and Violence, Cambridge University Press, 2008.
Pasquale de Paoli et la Tradition Republicaine Europenne, inPasquale dePaoli (1725-1807) La Corse au cur de lEurope des Lumires, Muse de la Corse, Ajaccio, 2007.
Guerre et ingalit dans la pense politique du Rousseau, Etudes Philosophiques,4, 2007.
Justice as the Way Forward\ in Where Now for Palestine? The Demise of the Two State Solution, Muwatin (the Palestinian Institute for the Study of Democracy), Zed Press, 2007.
Patriotism and Internationalism in the Oath of Allegiance of Young Europe, European Journal of Political Theory, 5(1), 2006.
The Conception of Justice in War: from Grotius to Modern Times, in R. Sorabji and D. Rodin (eds), The Ethics of War: Shared Problems in Different Traditions, Aldershot: Ashgate, 2006.
Palestinians Register: Laying Foundations and Setting Directions: Civic Structures for the Palestinian Refugee Camps and Exile Communities (Participatory civic needs assessment carried out in 24 countries), in English, Arabic, 2006.
Traditions of War: Occupation, Resistance. and the Law, Oxford University Press, 2005 (paperback edition).
The United Nations Relief and Works Agency (UNRWA), in Immigration and Asylum, from 1900 to the Present,Mathew Gibney and Randall Hansen (eds), Palgrave Macmillan, 2005.
The Statebuilding Process: What Went Wrong?, in M. Keating, A. Le More and R. Lowe (eds), Aid, Diplomacy and Facts on the Ground: The Case of Palestine, London: Chatham House, 2005.
The Peace Process and the Palestinians: a Road Map to Mars, International Affairs, 80 (2), 2004.
Being Palestinian: the General Will, Government and Opposition, 38(4), 2003.
La Guerre Sainte: Debates about Just War amongst Republicans in the Nineteenth Century\, in S. Hazareesingh (ed), The Jacobin Tradition in Modern France: Essays in Honour of Vincent Wright, Oxford: Oxford University Press, 2003.
Evolving Conceptions of Civilians and Belligerents: One Hundred Years after the Hague Peace Conferences, in S. Chesterman (ed), Civilians in War, London: Lynne Rienner, 2001.
Historical Context of the Palestinian Refugees, General Remarks and Analysis, The Establishment and Procedures of the Commission of Enquiry, Concept Paper, in Right of Return: Joint British Parliamentary Commission of Enquiry on Palestinian Refugees, London: 2001.
An Ideology of War not Peace: Jus in Bello and the Grotian Tradition of War, Journal of Political Ideologies, 4, 1999.

Just War, Leve en Masse, and Jus ad Bellum Jus in Bello in Roy Gutman and David Rieff, eds., Crimes of War. New York, W.W. Norton, 1999.