Petra Schleiter
BSc MPhil DPhil
Joint Head of Department and Professor of Comparative Politics, DPIR
Tutorial Fellow, St Hilda's College
AFFILIATION
Government and Politics Network
Oxford Constitutional Forum
I am a Professor of Comparative Politics and a Tutorial Fellow of St Hilda's College. I am also affiliated with the Constitution Unit at University College London, where I am a Fellow. Currently, I serve as Joint Head of the Department of Politics and International Relations (2020-23, together with Nicholas Owen), and as an Executive Editor of the British Journal of Political Science.
As joint Head of Department, my remit includes research, finance, the REF, the department's relations with Division and key aspects of academic HR, including recognition of distinction and the award of titles. I am also the interim equality and diversity lead. Nick leads on teaching and courses, non-academic HR, communications, building matters, and health and safety. He also represents the Department on the Divisional Board. We share responsibility for academic recruitment and staff review and development, strategic planning, fundraising, governance, and risk management. 
Research
My research interests straddle three broad areas: comparative political institutions, political parties, and attitudes and behaviour. My work on political institutions examines fundamental institutional variation in European and OECD democracies, such as fixed and flexible election timing, confidence procedures, rules of government formation and termination, parliamentary prorogation, constitutional change, and executive presidents' ministerial appointment, legislative and assembly dissolution powers.
Of particular interest to me is how leaders, i.e. prime ministers, presidents and legislative leaders, use these rules for partisan advantage - to exercise power, advance policy, and achieve re-election - both in ordinary democratic politics and as tools of executive overreach. My second area of expertise is party political competition. Party competition affects how clearly responsibility can be attributed to incumbents, how easy it is to hold them to account, and which parties succeed electorally. This has consequences for a range of outcomes, including governmental corruption and policy diffusion and I have made contributions in understanding both outcomes.
My third area of expertise is political attitudes and behaviour, including the determinants of xenophobia and gender equality. My research has been published in the American Political Science Review, the Journal of Politics, World Politics, the British Journal of Political Science, Comparative Political Studies, Political Science Research and Methods, International Studies Quarterly, Party Politics, European Journal of Political Research and elsewhere.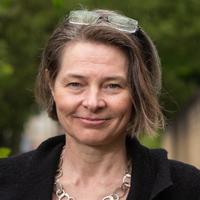 Publications